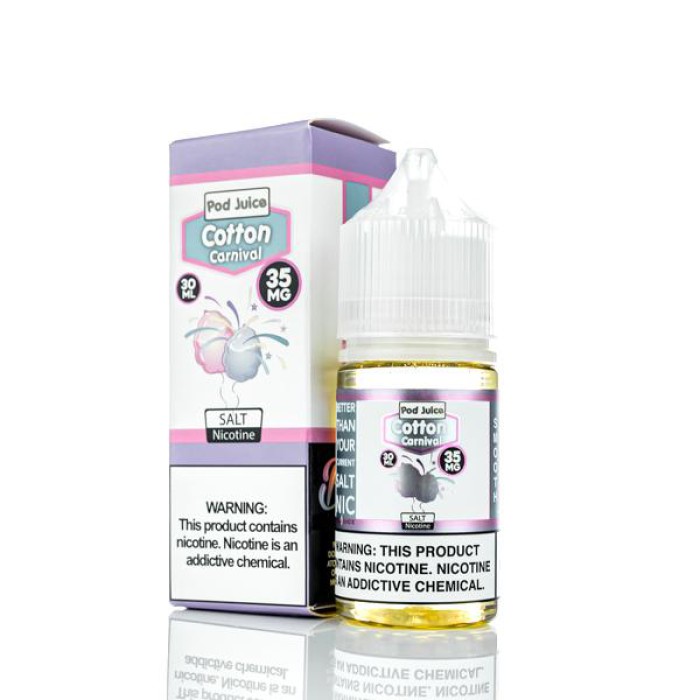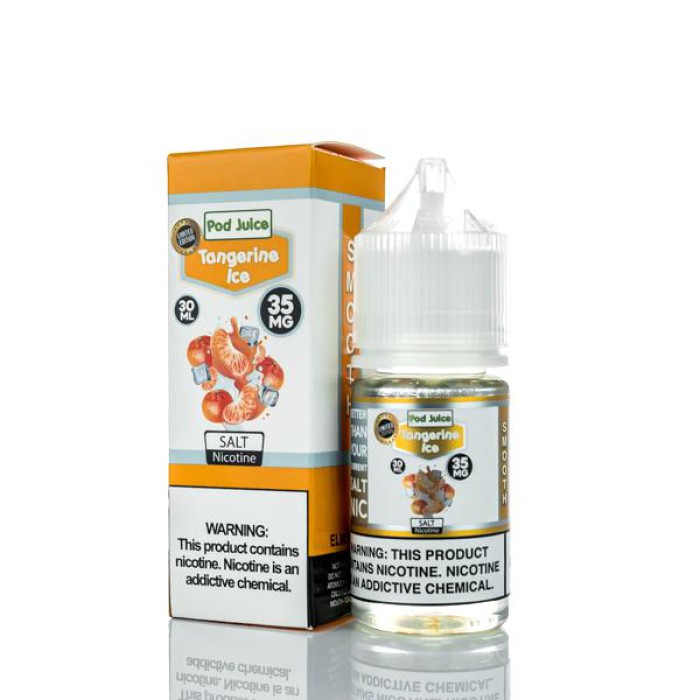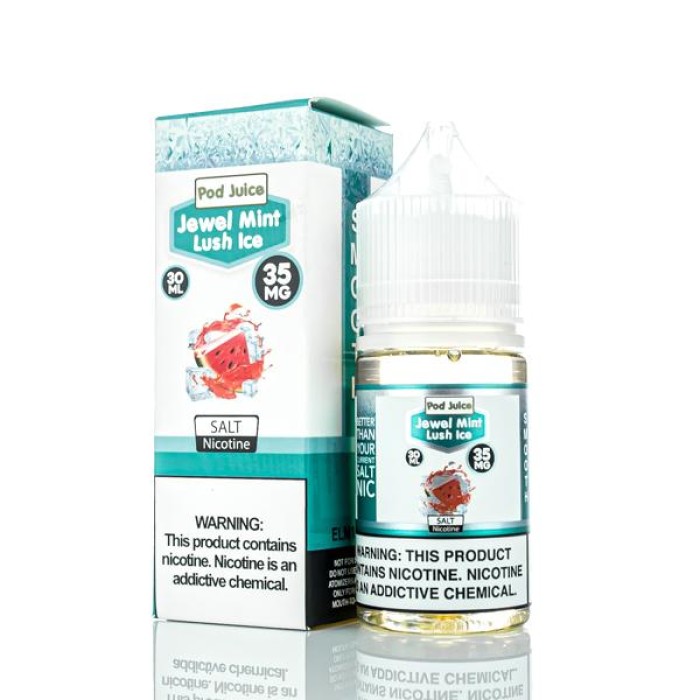 Introducing Pod Juice Tobacco-Free E-Liquid - A Refreshing Twist on Classic Flavors
Experience a delightful blend of flavors with Pod Juice Tobacco-Free E-Liquid. Savor the enticing combination of strawberry, apple, and watermelon, carefully crafted to provide a unique and satisfying vaping experience. This innovative e-liquid is meticulously formulated for a smooth inhale and exhale, delivering the perfect balance of sweetness and freshness without the tobacco taste.
Key Features:
- Exceptional Flavor Fusion: Indulge in the harmonious blend of strawberry, apple, and watermelon, offering a refreshing twist on classic fruit flavors.
- Tobacco-Free Formula: Enjoy the rich flavors without any traces of tobacco, providing a cleaner and more enjoyable vaping experience.
- Smooth Inhale and Exhale: Immerse yourself in a velvety-smooth vaping journey, where each puff delivers a burst of delectable fruit notes.
- Satisfying Vapor Production: Delight in dense and satisfying vapor clouds that enhance your overall vaping experience.
- High-Quality Ingredients: Crafted with premium ingredients, this e-liquid ensures a consistent and authentic taste with every puff.
- 30ml Bottle: Generously packaged in a 30ml bottle, ensuring you have an ample supply of your favorite e-liquid flavor.
Elevate your vaping sessions with Pod Juice Tobacco-Free E-Liquid and discover the perfect harmony of flavors that redefine your vaping pleasure. Whether you're a seasoned vaper or new to the experience, this exceptional e-liquid is destined to become a staple in your collection.
Pod Juice Tobacco Free Nicotine Salt E-Liquid (30 ml)
Pod Juice Tobacco Free Nicotine Salt E-Liquid (30 ml)
Stock:

In Stock

Brand: Pod Juice
Product Code:

E-Liquid
Available Options
| Pod Juice Salt E-liquid Flavors | Price | Stock | Order Qty |
| --- | --- | --- | --- |
Volume Discounts
Save with Volume Discounts & Tailored Tiered Pricing