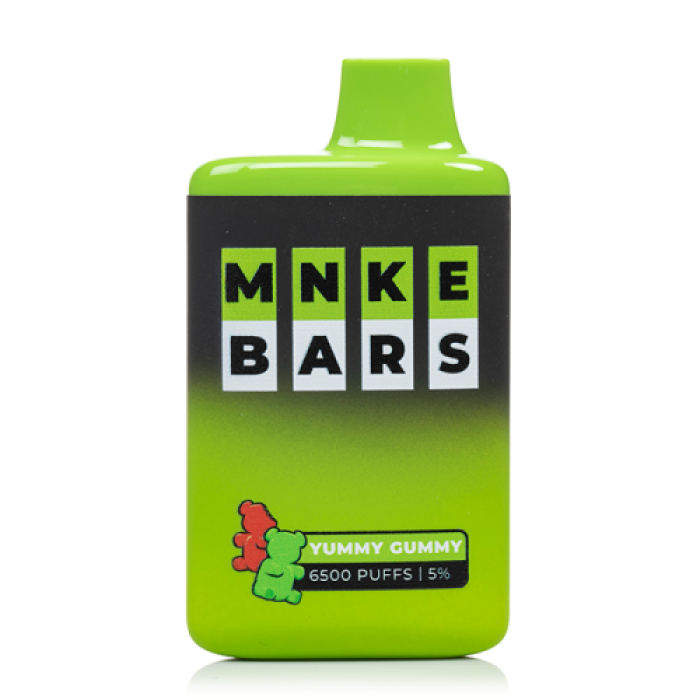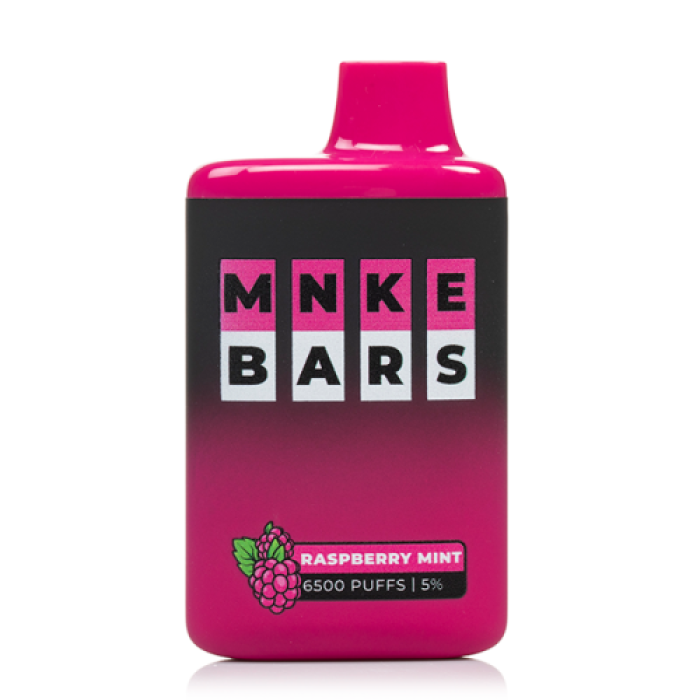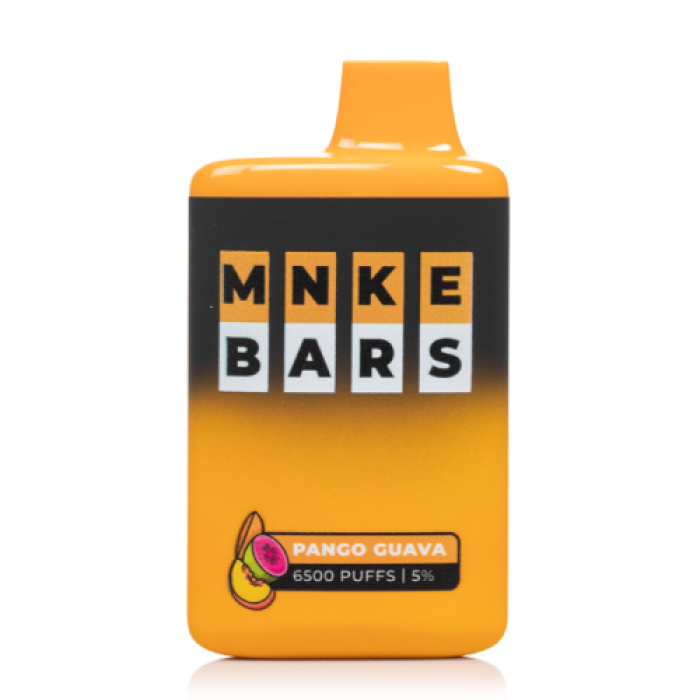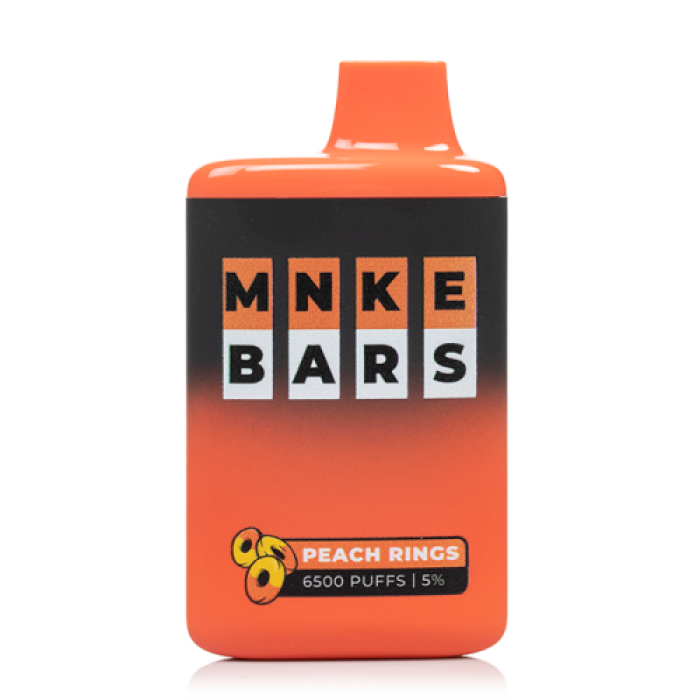 New
Introducing the new MNKE Bars
A true flavor aficionado's dream! The MNKE Bars Disposable Vape is your gateway to an exceptionally satisfying and enduring vaping adventure. Boasting a robust 5% nicotine concentration and an astonishing 6500 puffs per device, it's tailor-made to deliver a profoundly enjoyable vaping experience, even for the most dedicated enthusiasts.
MNKE Bars are pre-filled with top-tier e-liquids, each brimming with an array of delectable flavors to cater to every discerning palate. Compact and portable, this device is your ideal companion, ensuring you can enjoy its delightful flavors on the go. With its formidable battery life and the promise of flavorful clouds, the MNKE Bars by Vapetasia Disposable Vapes redefines the world of disposable vapes, offering unparalleled convenience and pleasure.
Explore a symphony of MNKE Bars Flavors:
Blue Kiwi Ice: A harmonious fusion of kiwi and blueberry, kissed by a gentle, icy breeze.
Fresh Mint: Allow a frosty blast of mint to envelop your senses in a refreshing, wintry embrace.
Grapple: Embark on a flavor-filled journey through the juicy crispness of apples and the bursting sweetness of grapes.
Lemon Tart: Dive into a world of zesty lemon goodness, meeting a perfectly baked, top-quality crust with every puff.
Mango: Indulge in the authentic taste of ripe and succulent mango, blurring the line between vaping and reality.
Pango Guava: The sublime union of peach, mango, and guava creates a fruity flavor explosion like no other.
Peach Rings: Take a nostalgic trip down memory lane and savor the classic flavor of peach gummy rings.
Raspberry Mint: Experience the refreshing blend of sweet and tart as tangy raspberries meet fresh mint.
Straw Melon: Witness the collision of strawberries and watermelon, resulting in a burst of irresistible juiciness.
Yummy Gummy: Relish a burst of sweet, gummy flavor that leaves your taste buds craving more with each inhale.
Key Features & Specifications:
Approximately 6500 Puffs
5% (50mg) Salt Nicotine
Generous 16ml Juice Capacity
Robust 500mAh Internal Battery
Overcharge Protection
Convenient USB Type-C Charging
Equipped with Mesh Coil Technology
MNKE Bars 6500 Puffs Disposable Vape 5%
MNKE Bars 6500 Puffs Disposable Vape 5%
Stock:

In Stock

Brand: MNKE Bars
Product Code:

Disposable
Available Options
| MNKE Bars Flavors | Price | Stock | Order Qty |
| --- | --- | --- | --- |
Volume Discounts
Save with Volume Discounts & Tailored Tiered Pricing