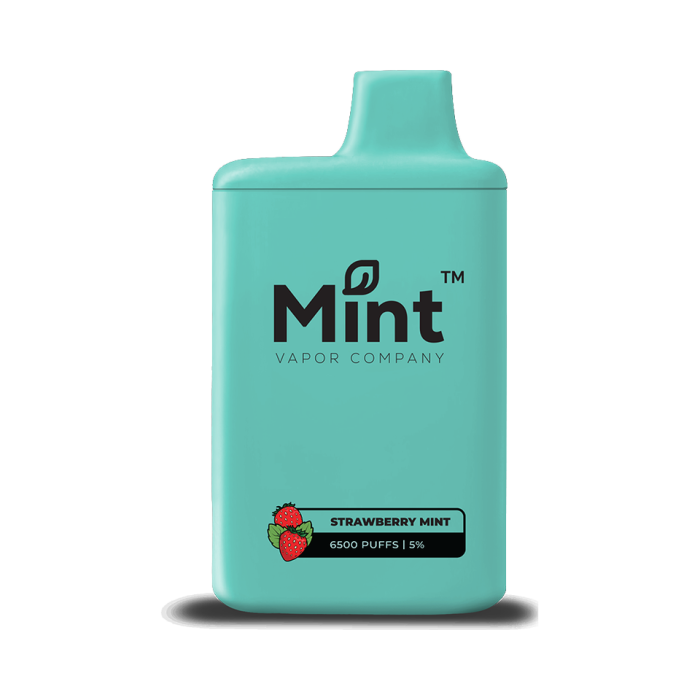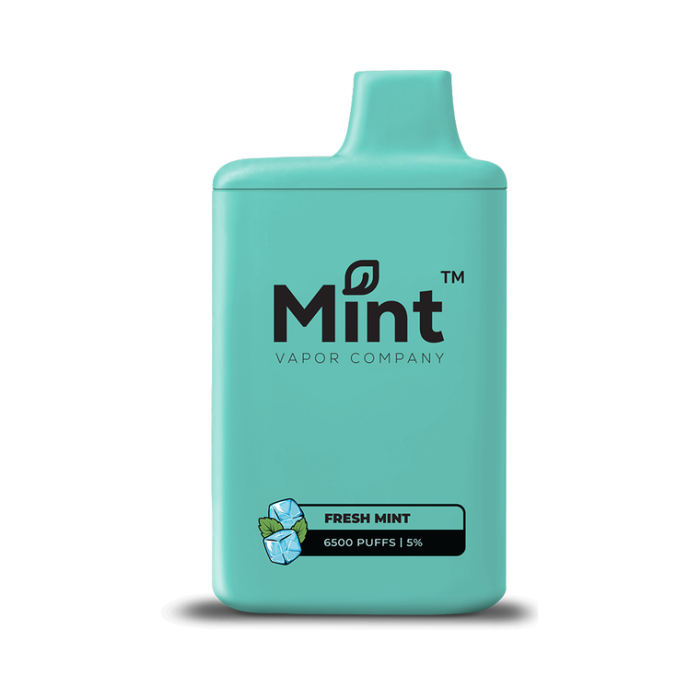 New
MNKE Bars Mint Series Disposable
Discover an exhilarating burst of cool minty goodness with the MNKE Bars Mint Series Disposable - the ultimate solution for your vaping pleasure. This convenient and refreshing device is designed to satisfy your cravings with unparalleled flavor and convenience.
Cool Mint Bliss
The MNKE Bars Mint Series Disposable takes minty freshness to new heights. Each puff is a crisp and invigorating minty delight, akin to a refreshing breeze on a scorching summer day.

Flavors:
Cucumber Mint: A refreshing blend of cool cucumber and invigorating mint.
Fresh Mint: Crisp and revitalizing mint flavor for a clean vaping experience.
Pineapple Mint: A tropical twist with the sweetness of pineapple and a hint of mint.
Raspberry Mint: Sweet and tangy raspberry combined with refreshing mint.
Spearmint: Classic spearmint flavor for a cool and soothing vape.
Strawberry Mint: The perfect fusion of ripe strawberries and minty freshness.
High Puff Count
With an impressive 6500 puffs per device, the MNKE Bars Mint Series Disposable offers an extended vaping experience without the need for frequent replacements. Whether you're a casual vaper or prefer longer sessions, this disposable has you covered.
Generous E-Liquid Capacity
Featuring a substantial 16mL of e-liquid, the Mint Series Disposable ensures you have more than enough to savor your minty delight. Bid farewell to constant refills and say hello to continuous satisfaction.
Effortless Convenience
This disposable device is ready to use straight out of the box. There are no buttons to press or coils to replace. Simply unbox, vape, and indulge in the minty goodness. It's the epitome of hassle-free vaping.
Satisfying Nicotine Strength
Each Mint Series Disposable boasts 50mg of nicotine, delivering a smooth and satisfying vaping experience. Whether you're transitioning from traditional cigarettes or prefer a strong nicotine hit, this disposable ensures your satisfaction.
Compact and Portable
Designed for on-the-go convenience, the Mint Series Disposable's sleek and compact profile easily slips into your pocket or bag. It's the perfect companion for your busy lifestyle.
Quality You Can Trust
MNKE Bars is renowned for its unwavering commitment to quality, and the Mint Series Disposable is no exception. Crafted with precision and care, this device guarantees a consistent and flavorful vaping experience.
Elevate Your Vaping Experience
The MNKE Bars Mint Series Disposable is the ultimate choice for mint enthusiasts and anyone seeking a hassle-free vaping experience with a generous puff count. Elevate your vaping journey with this refreshing mint flavor and relish the convenience and satisfaction it brings to your vaping sessions. Dive into a world of minty delight with MNKE Bars today.
Mint 6500 Puff Disposable Vape by MNKE Bars
Mint 6500 Puff Disposable Vape by MNKE Bars
Stock:

In Stock

Brand: MNKE Bars
Product Code:

Disposable
Available Options
| MNKE Bars Mint Flavors | Price | Stock | Order Qty |
| --- | --- | --- | --- |
Volume Discounts
Save with Volume Discounts & Tailored Tiered Pricing