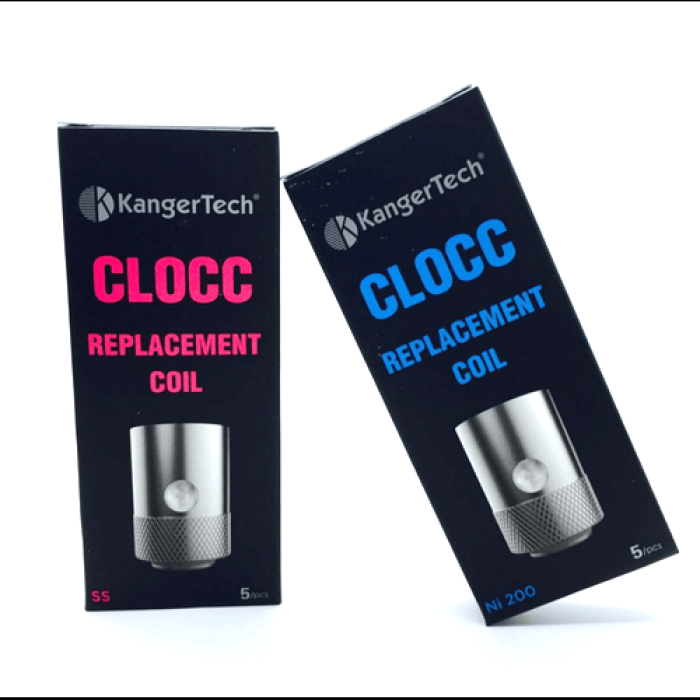 Restocking Soon
CLOCC REPLACEMENT COILS BY KANGER (5-Pcs Per Pack) 10pk/Box
World Wide Vape is the leading provider of vape e-cigarette coils in the USA. CLOCC Replacement Coils by Kanger is one of the best selling coils available in the market.
Kanger CLOCC Coils are the sub ohm organic cotton coils manufactured by Kangertech. These replacement atomizer heads are used with Kangertech's 2.0ml and 4.0ml CLTanks. Two resistance levels such as 0.5ohm SS 316L and 0.15ohm ni200 are available. The CLOCC coils are reliable, durable and produce a pure taste and are available in wholesale, at E-Cigarettes Wholesale UK. CLOCC Replacement Coils by Kanger and other vape e-cigarette coils are widely available at our website. In addition, you can also buy vape e-liquids, mods, tanks, and accessories at cheaper price from our website World Wide Vape.
Product Features and Specifications Of Kanger CLOCC Coils:
Material: Stainless Steel
Resistance: 0.5ohm
Color: silver
Size: 20mm x 8mm
Weight: 8g
Items list:
CLOCC Replacement Coils by Kanger (5-Pcs Per Pack)
CLOCC Replacement Coils by Kanger (5-Pcs Per Pack)
Stock:

Restocking Soon

Brand: Kangertech
Product Code:

6138
Volume Discounts
Save with Volume Discounts & Tailored Tiered Pricing