13 Nov
0 Comment(s)
2658 View(s)
Explore Geek Bar Pulse Flavors
Embark on an extraordinary vaping journey with Geek Bar Pulse Flavors—a treat for those seeking a novel and exceptional experience!
Pulse Disposable by Geek Bar has left a lasting mark on the vaping scene, thanks to its user-friendly design and a diverse range of flavors ready to transport your taste buds on an exceptional journey!
TABLE OF CONTENTS
What is Geek Bar?
Geek Bar is a distinguished vaping brand designed to provide enthusiasts with a unique and premium vaping experience. With a variety of flavors, puff options, and nicotine strengths, Geek Bar caters to the preferences of every discerning vaper, unlocking a world of possibilities for true vaping enthusiasts.
Watermelon Ice
Indulge in the refreshing taste of summer with Geek Bar Pulse Watermelon Ice. Crafted with a premium mesh coil and top-notch watermelon flavorings, it provides an incredibly tasty vaping experience with a touch of fresh mint on the exhale. Experience the pure essence of juicy and succulent watermelon in every puff!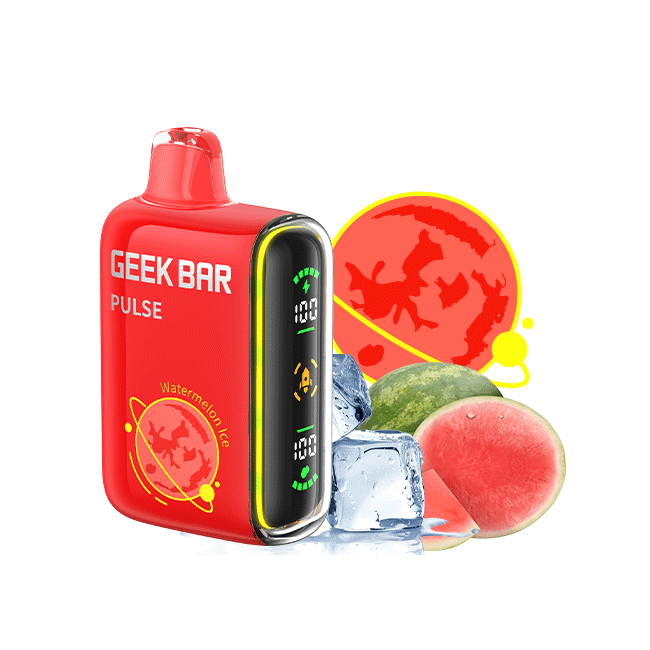 Tropical Mango Ice
Experience a mouthwatering fusion of sweet Alphonso mango and ripe peach in our Geek Bar Pulse Tropical Mango Ice. With its sweet and tangy profile, reminiscent of the beloved Mango Trident gum, it offers a refreshing and delightful vaping experience.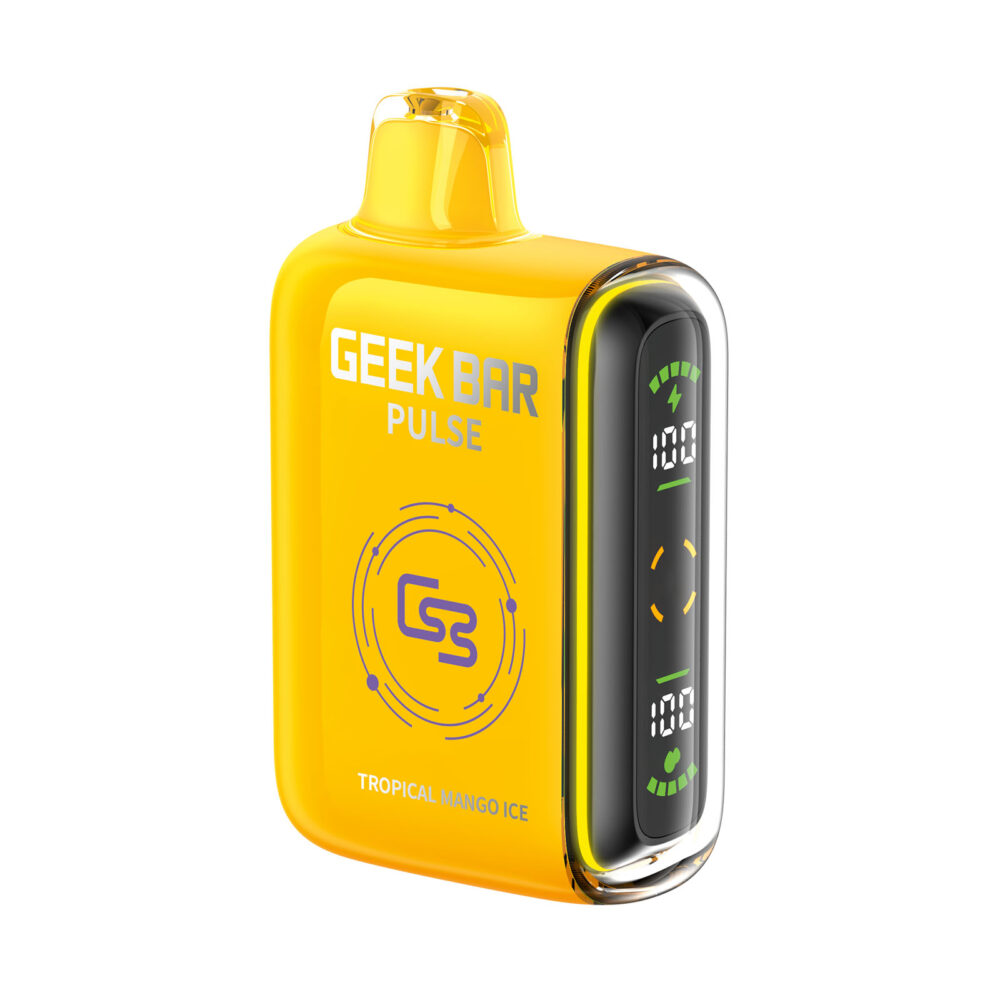 Juicy Peach Ice
Immerse yourself in the lusciousness of Geek Bar Pulse Juicy Peach Ice. This flavor combines the sweetness of ripe peaches with a cool, icy twist, creating a delightful peachy experience that keeps you coming back for more. Enjoy the perfect harmony of sweetness and chill!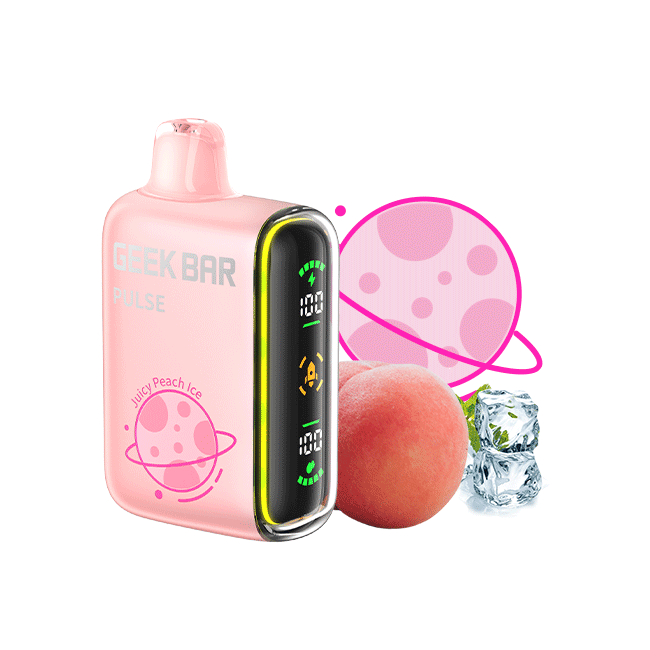 Sour Apple Ice
Refresh your senses with the crispness of Geek Bar Pulse Sour Apple Ice. This flavor captures the essence of tart green apples with a refreshing menthol undertone. It's a perfect blend of fruity sweetness and coolness, providing a revitalizing vaping experience with every puff.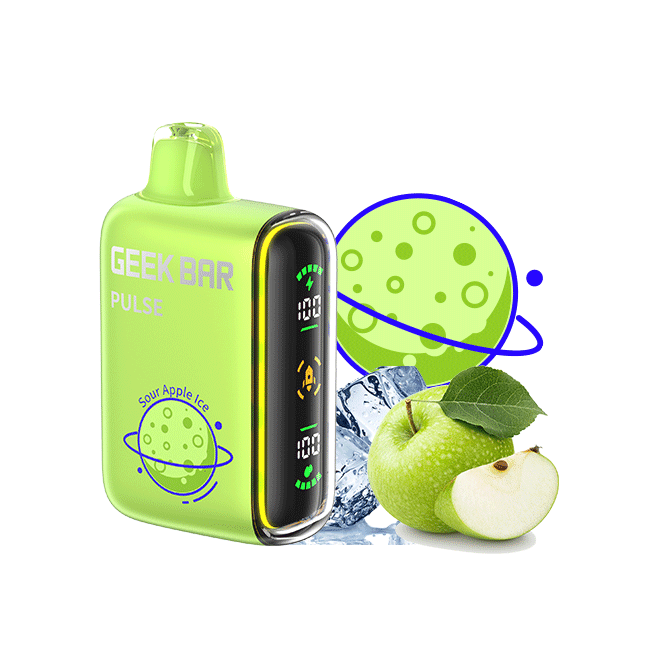 Berry Trio Ice
Delight in the symphony of berries with Geek Bar Pulse Berry Trio Ice. This unique blend combines the sweetness of blueberries, the tartness of raspberries, and the juiciness of strawberries, all enhanced by a cool menthol finish. Experience a burst of berry goodness in every exhilarating puff!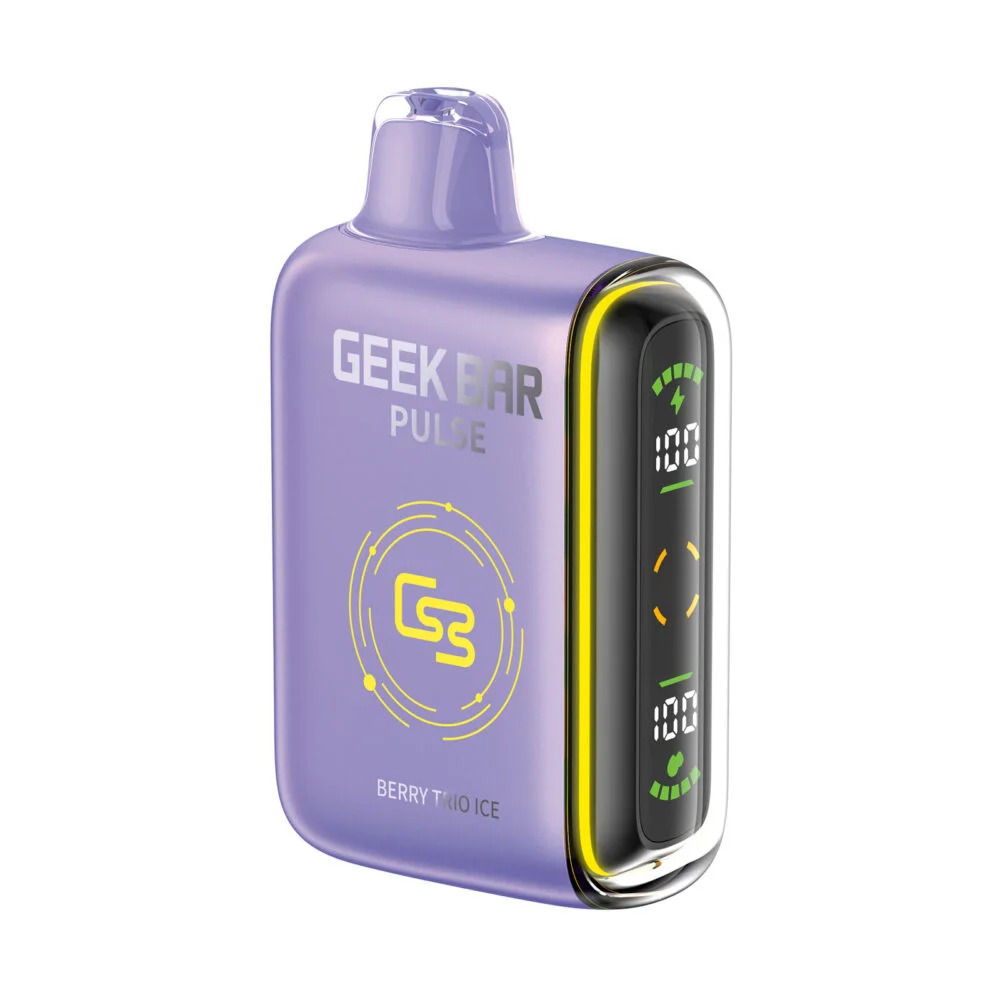 Strawberry Mango Ice
Savor the tropical bliss with Geek Bar Pulse Strawberry Mango Ice. The combination of ripe strawberries and exotic mango, coupled with a refreshing icy touch, creates a delectable flavor profile. Indulge in the perfect balance of sweetness and chill for a vaping experience like no other.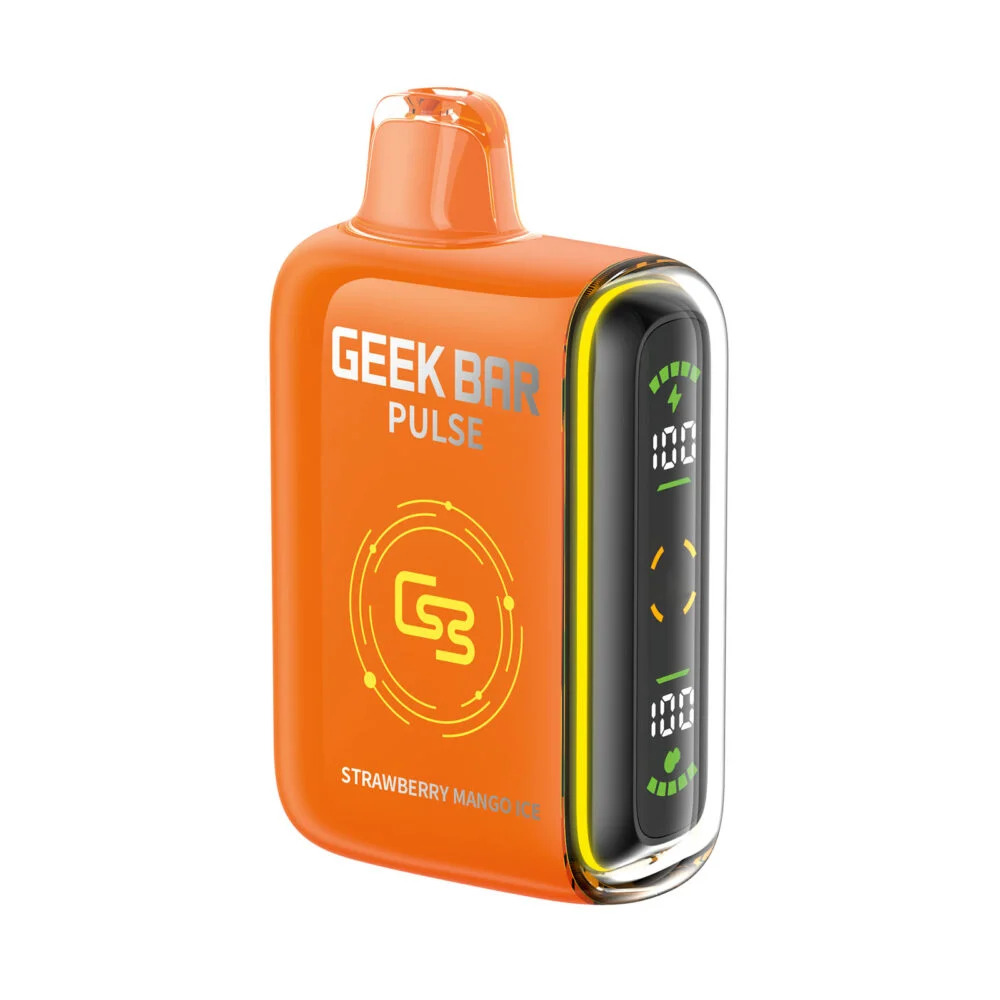 Pink Lemon Ice
Experience the zing of citrus with Geek Bar Pulse Pink Lemon Ice. This flavor delivers the perfect balance of tangy pink lemonade and a cool menthol breeze. It's a refreshing and invigorating combination that tantalizes your taste buds and leaves you craving for more.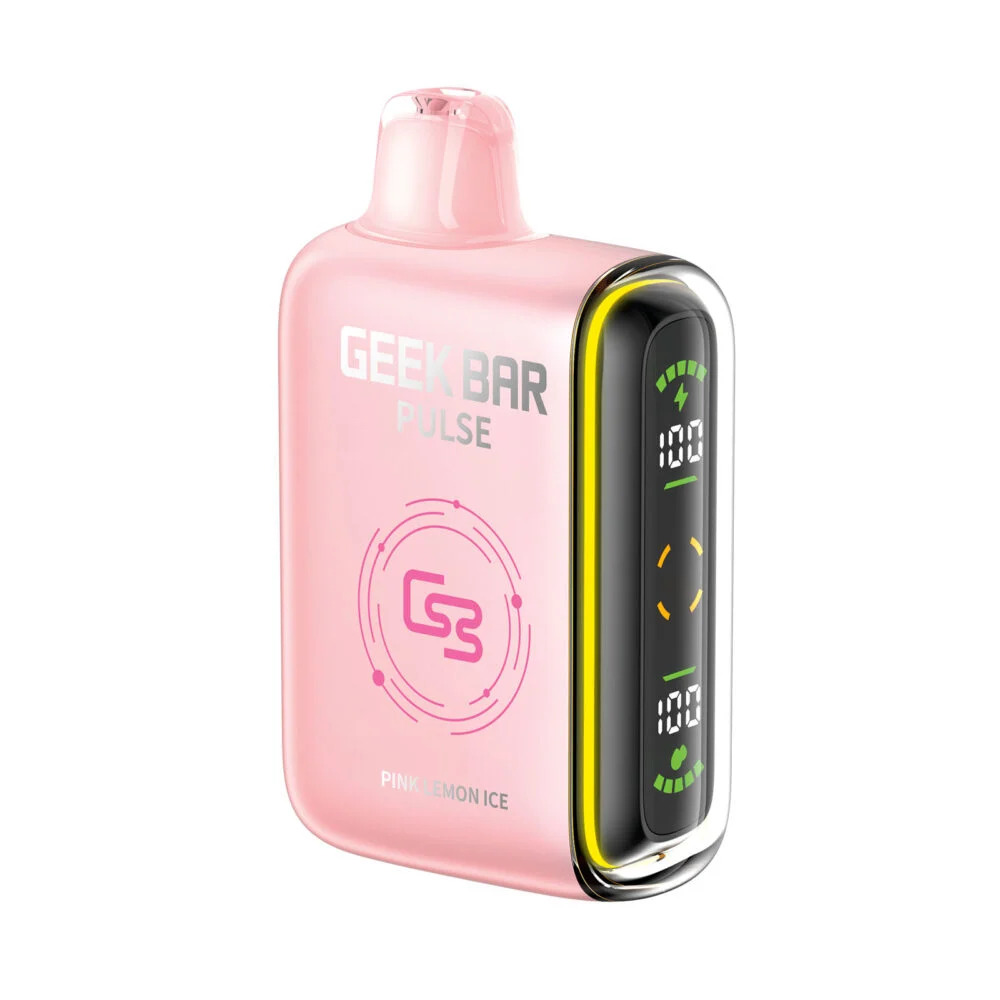 Tropical Burst Ice
Transport yourself to a tropical paradise with Geek Bar Pulse Tropical Burst Ice. This flavor brings together a medley of tropical fruits, including pineapple, passionfruit, and guava, with a refreshing icy undertone. Dive into a burst of exotic flavors that will whisk you away to a sun-soaked retreat.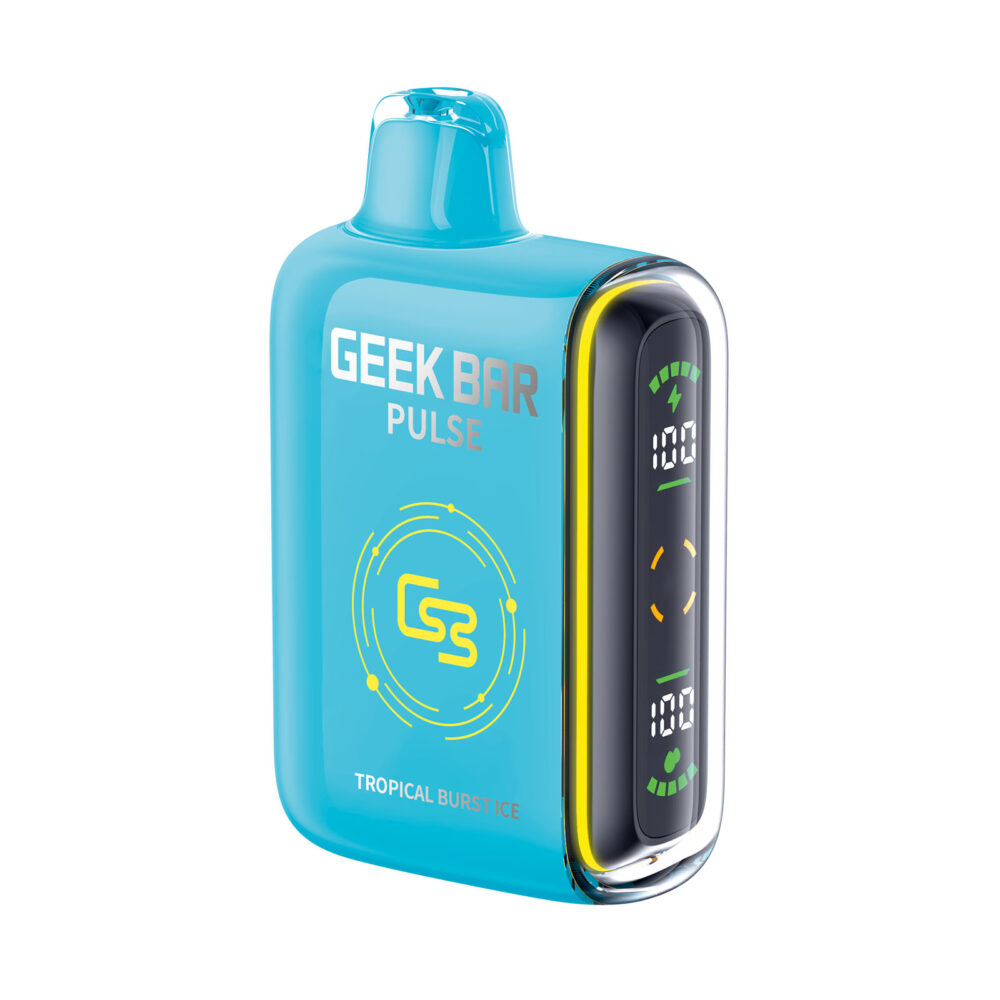 Coconut Ice
Escape to a tropical oasis with Geek Bar Pulse Coconut Ice. Immerse yourself in the creamy and nutty flavor of coconut, enhanced by a cooling menthol breeze. This flavor provides a smooth and satisfying vaping experience that will transport you to palm-lined beaches and azure waters.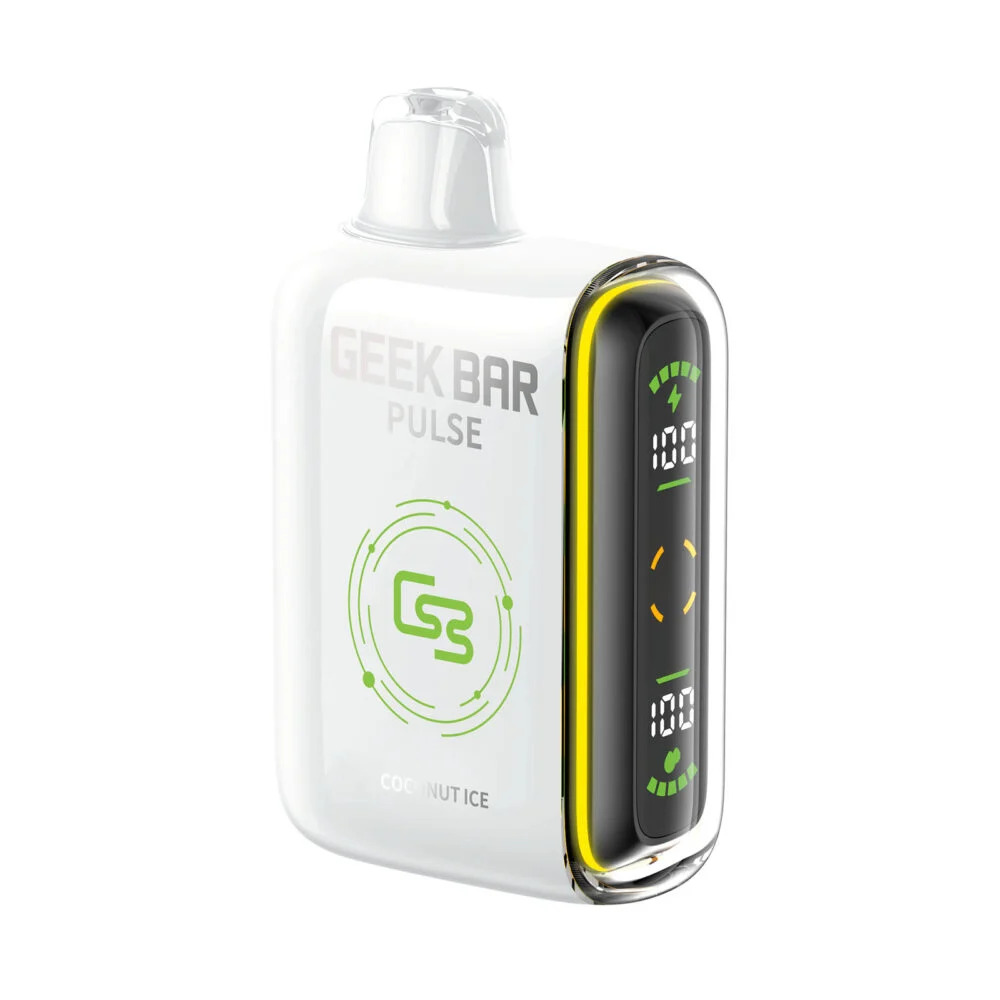 Grape Honeydew Ice
Indulge in the sweetness of ripe grapes and the juiciness of honeydew with Geek Bar Pulse Grape Honeydew. This delightful combination offers a burst of fruity flavors with a hint of cooling menthol. Immerse yourself in the lusciousness of grape and honeydew for a vaping experience that's truly extraordinary.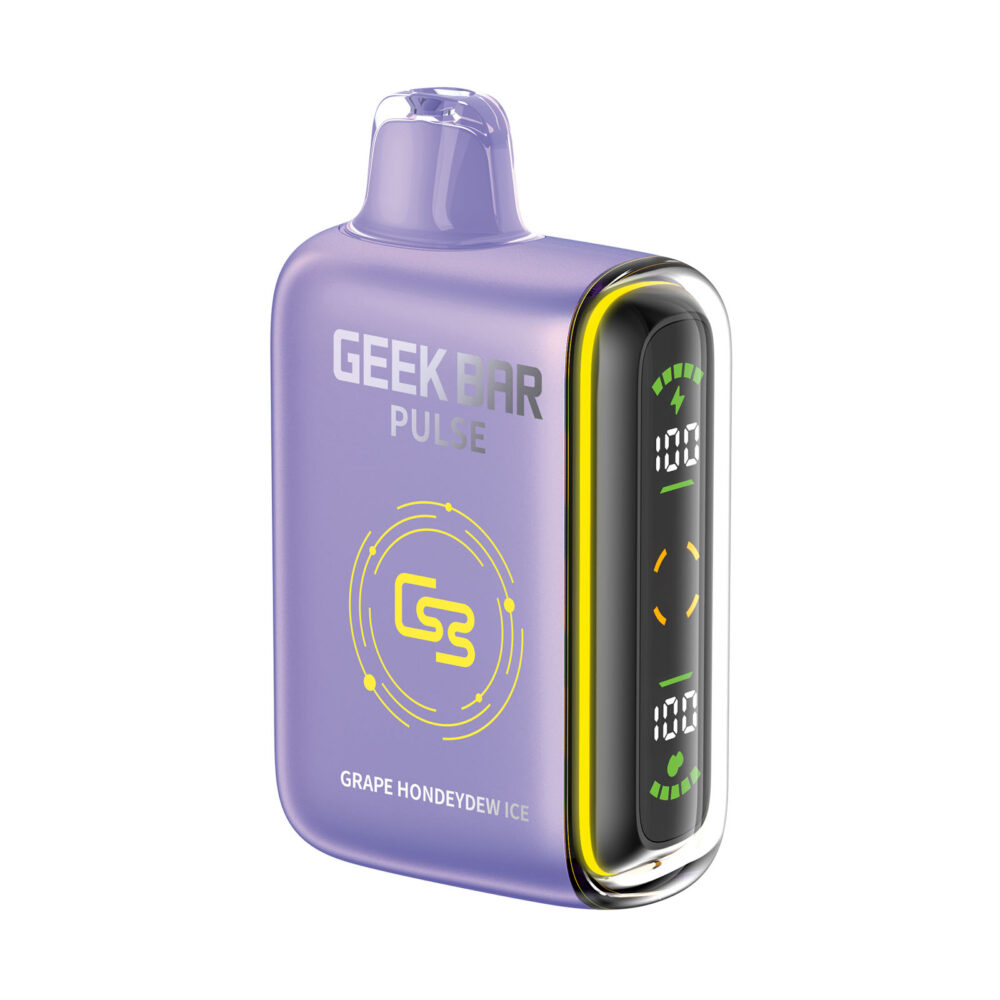 Frequently Asked Questions (FAQs)
What is the best Geek Bar Pulse Flavor?
At Worldwide Vape, we recommend Watermelon Ice, Tropical Mango Ice, Juicy Peach Ice, and others as some of the best.
Where can I Buy Geek Bar Pulse?
You can conveniently purchase Geek Bar Pulse from Worldwide Vape's online store.
How much nicotine is in a Geek Bar Pulse?
Geek Bar Pulse devices come with various nicotine levels, offering options for vapers with different preferences.
How many Geek Bar Pulse flavors are available?
Over 20, Worldwide Vape offers a wide range of delicious Geek Bar Pulse flavors for you to explore and enjoy.
Can I find Geek Bar Pulse in local vape shops?
Geek Bar Pulse is available in select vape shops. We recommend checking with your local shop for availability.
Are Geek Bar Pulse devices disposable?
Yes, Geek Bar Pulse devices are designed for single-use, providing convenience for on-the-go vapers.
Do Geek Bar Pulse devices contain nicotine?
Yes, Geek Bar Pulse devices contain nicotine. Please verify the nicotine level indicated on the packaging.
We trust you have enjoyed our exploration of the delightful Geek Bar Pulse flavors. Now, we invite you to share your favorite flavor with us. Your valuable input is always welcome in the comments section below.