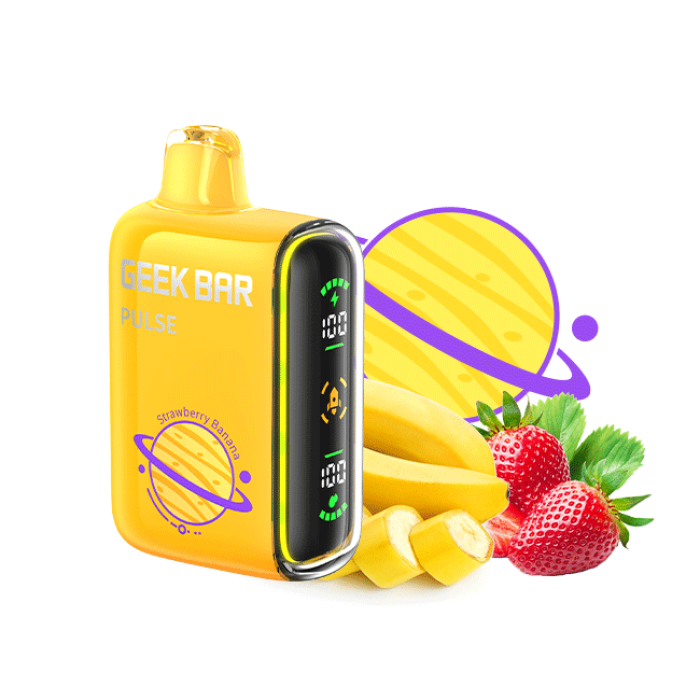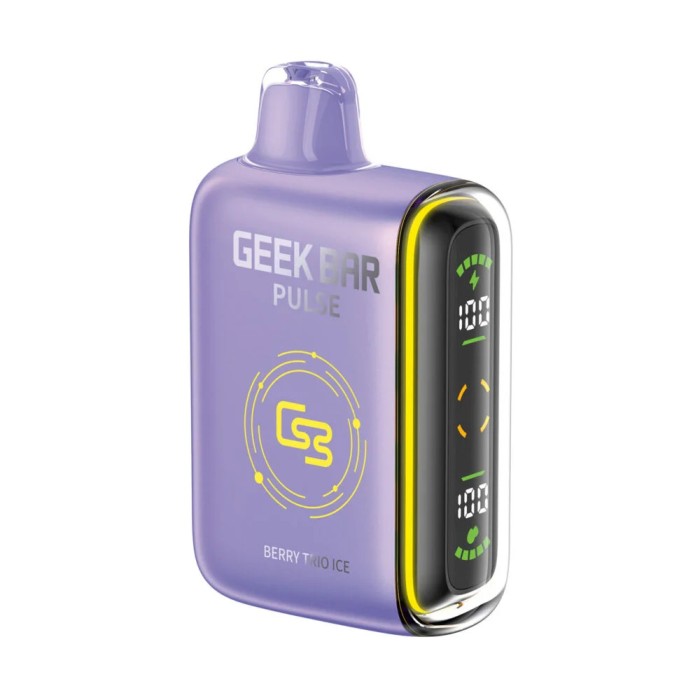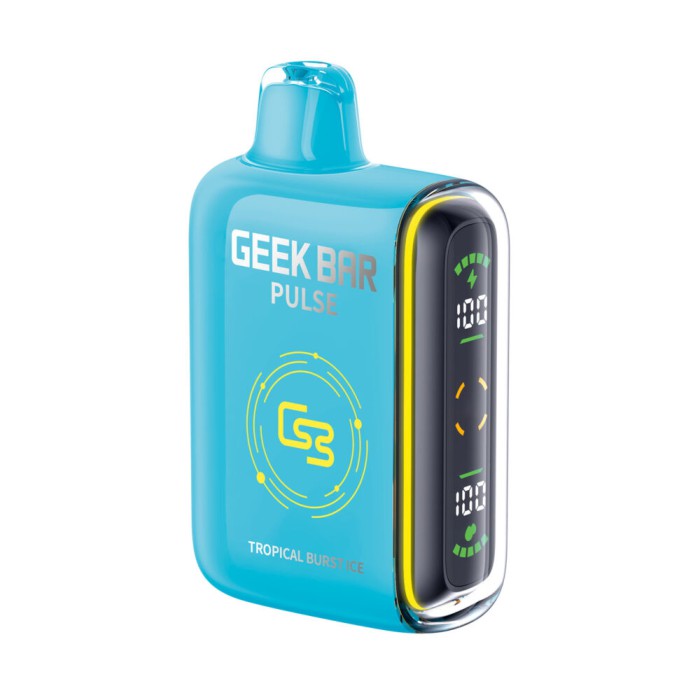 New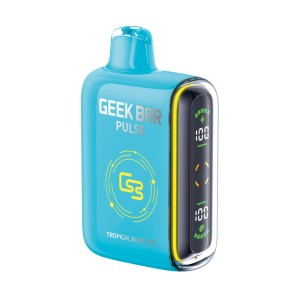 Revolutionizing Vaping: The World's First Full-Screen Experience
Unveiling Dual Mesh Coil Technology
Experience the cutting-edge innovation of dual-core technology, offering an astounding 15,000 regular puffs and 7,500 pulse puffs.
Explore an Array of Delectable Flavors
Choose from a tempting selection of flavors, such as Miami Mint, Strawberry Banana, Strawberry Mango, Tropical Rainbow Blast, Watermelon Ice, Mexico Mango, Blow Pop, Pink Lemonade, White Gummy Ice, Sour Apple Ice, and more.
Elevate Your Vaping Experience with Double Vapor Power
Our upgraded airflow and 20W output generate dense vapor and rich flavor, boosting vapor performance by 200%.
Enjoy Unwavering Flavor Consistency, Even on Low Battery
Our dual-core technology guarantees that the two mesh coils heat alternately, ensuring consistent flavor even when your battery is running low.
Stay Informed with Our Futuristic Display
Monitor your battery and e-juice levels with our captivating full-screen display, complete with mesmerizing cosmic-style animations while vaping and charging.
A Futuristic Adventure Awaits: Embark on a Journey to a Fruit Planet
Immerse yourself in the future with our space capsule-inspired design, taking you on a unique journey to explore the flavors of a fruit planet.
Enhanced Vaping Comfort with a User-Friendly Mouthpiece
Our mouthpiece features a transparent shell design and employs materials of moderate hardness, ensuring a comfortable and healthy vaping experience.
Blow Pop: A nostalgic vape flavor that captures the essence of a sweet and tangy lollipop.
Blue Razz Ice: A delightful combination of sweet blue raspberry flavor with a refreshing minty twist.
California Cherry: Experience the bold and juicy taste of ripe California cherries in every puff.
Fcuking FAB: An exotic and fabulous vape flavor that's a unique fusion of fruity and tropical notes.
Juicy Peach Ice: Enjoy the succulent and juicy taste of ripe peaches with a cool and icy finish.
Meta Moon: Embark on a journey to the moon with this otherworldly and mysterious vape flavor.
Mexican Mango: Savor the sweet and tropical essence of ripe mangoes with a hint of Mexican flair.
Miami Mint: Immerse yourself in the icy minty freshness of Miami with a crisp and cool flavor.
Pink Lemonade: Quench your thirst with the zesty and refreshing taste of pink lemonade.
Sour Apple Ice: Experience a burst of sour apple flavor, enhanced by a chilling icy sensation.
Strawberry Banana: A harmonious blend of sweet strawberries and creamy bananas for a fruity delight.
Strawberry Mango: Enjoy the tropical fusion of ripe mangoes and luscious strawberries in every puff.
Tropical Rainbow Blast: Dive into a blast of tropical fruit flavors, creating a rainbow of sensations.
Watermelon Ice: A spectacular mix of sweet, ripe watermelon and a refreshing minty twist.
White Gummy Ice: Delight in the flavors of white gummy bears with a cool and icy finish in every puff.
Geek Bar Pulse 15000 Puff Disposable Vape (Box of 5)
Geek Bar Pulse 15000 Puff Disposable Vape (Box of 5)
Stock:

In Stock

Brand: Geek Bar
Product Code:

Disposable
Available Options
| Geek Bar Pulse Flavors | Price | Stock | Order Qty |
| --- | --- | --- | --- |
Volume Discounts
Save with Volume Discounts & Tailored Tiered Pricing