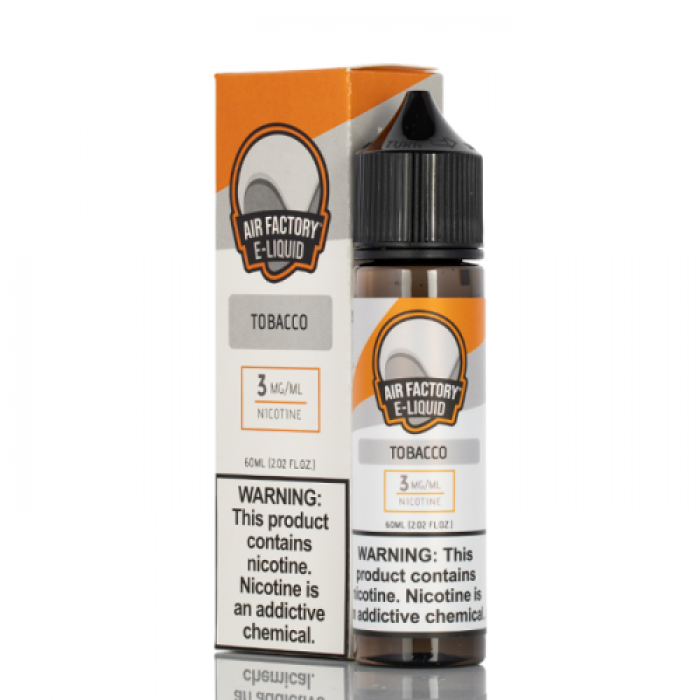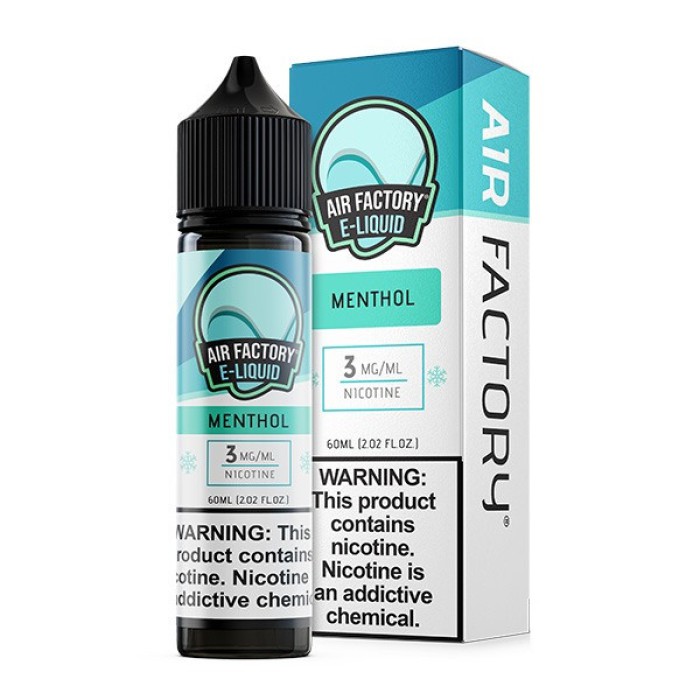 Restocking Soon
Air Factory Original E-liquids
World Wide Vape has been the leading company in providing the best e-liquids in the USA. Air Factory E-Liquid is one of our top-selling e-liquids. This vapor liquid is available in 100ml with the nicotine strength of 0mg, 3mg, 6mg. Our exemplary e-juice has an entirely heavenly taste that vapor fans want to die for!
Air Factory Original e-liquid came into the vape industry as one of the first 100ml juice lines available and remains one of today's top juice lines. It brings Juice that is tasty and specializes in fruity and sweet flavors. Air Factory E-liquid makes some of the most delectable juice options inspired by a popular candy that most of us have fond memories of. They have a knack for creating unique, playful juices with outstanding quality and incredibly smooth texture.
Air Factory Features:
100ML
Child-Resistant Cap
70% VG
30% PG
Made in USA
Available nicotine: 0mg, 3mg, 6mg
Flavors Available:
Blue Razz – A tasty blue raspberry candy with a unique, balanced blend of sweet and tart to keep it interesting.
Blue Razz Ice – A tasty blue raspberry treat with a balanced blend of sweet and tart with a cool menthol finish.
Mystery – A tasty candy with a delicious mixture of berries and an assortment of sweet fruits to keep you guessing.
Strawberry Kiwi – A sweet strawberry taffy with a slight touch of kiwi delivering the ultimate candy experience.
Wild Apple – A mouth-watering, sweet apple taffy candy with the perfect blend of red and green apples.
Berry Rush – A flavorful rendition of sweet taffy candy infused with an assortment of delectable berries.
Melon Lush – A delicious rendition of your favorite taffy candy with a burst of sweet, mouth-watering, juicy watermelon.
Melon Lush Ice – A rendition of a taffy treat with a burst of sweet, mouth-watering, juicy watermelon and a menthol blast.
The e-liquid is in a gorilla bottle for easy refilling of the kit, which minimizes any loss of the e-liquid and closure for child protection.
All of our flavors are American-made and contain only the finest ingredients.**
CALIFORNIA PROPOSITION 65 - Warning: This product contains nicotine, a chemical known to the state of California to cause congenital disabilities or other reproductive harm.
Air Factory Original E LIQUIDS 60 ml
Air Factory Original E LIQUIDS 60 ml
Stock:

Restocking Soon

Brand: Air Factory
Product Code:

E-Liquid
Available Options
| Air Factory | Price | Stock | Order Qty |
| --- | --- | --- | --- |
Volume Discounts
Save with Volume Discounts & Tailored Tiered Pricing