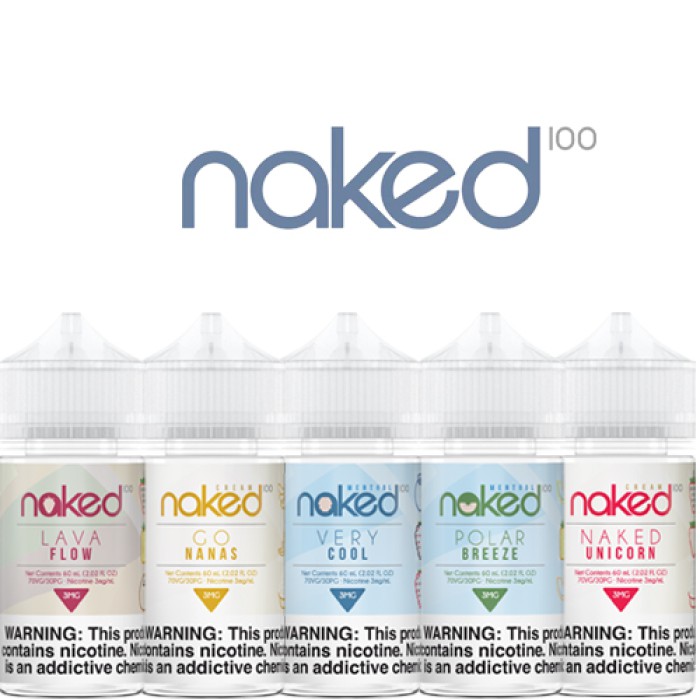 Naked100 E-Juice
World Wide Vape has been a leading provider of premium e-juices in the USA. One of our top-selling e-juices is Naked100 E-juice, available in 60ml sizes with nicotine strengths of 0mg, 3mg, 6mg, and 12mg. It boasts a 70/30 VG/PG mix for excellent flavor and clouds. Our e-juice offers a heavenly taste that vapor enthusiasts adore!
All Melon: A delightful blend of Watermelon, Honeydew, and Cantaloupe for melon lovers.
Amazing Mango: A blend of Peaches, creamy sweetness, and ripe mangos.
American Patriot: A classic tobacco cut with rich, full-bodied flavor.
Azul Berries: Smooth and creamy with Blueberry, Raspberry, and cream.
Berry Belts - Straw Lime: Sweet strawberry, sugar, and citrus for a flavor-packed experience.
Berry Lush Cream: Crisp Pineapple, ripe strawberry, and rich cream.
Brain Freeze: A unique blend of strawberry, kiwi, and pomegranates with a cool exhale.
Cuban Blend: A medium-bodied, aromatic blend of Caribbean tobacco.
Euro Gold: A light tobacco blend with a smooth profile.
Go Nanas: Sweet cream topped with slices of ripe Banana.
Green Blast: Honeydew, fresh kiwi, and crisp apple for a unique fruit experience.
Green Lemon – Sour Sweet: A stimulating base of lime-infused soft candy.
Hawaiian Pog: Fresh Oranges, Passion Fruit, and Guava for a tropical delight.
Lava Flow: A tropical blend of strawberries, coconut, and pineapple.
Maui Sun: Golden pineapple, ripe orange, and sweet tangerines.
Really Berry: Sweet blueberries, blackberries, and lemon sugar drizzle.
Unicorn: A mythical blend of fresh fruits with a creamy base.
Yummy Gum: Strawberry bubble gum with a luscious strawberry twist.
Naked100 ICE Flavors Profile:
Amazing Mango Ice: Creamy ice cream with mango, peaches, and menthol.
Frost Bite: Golden pineapple, honeydew, and cantaloupe with a hint of menthol.
Lava Flow Ice: Tropical blend with strawberries, coconut, pineapple, and menthol.
Hawaiian POG Ice: Oranges, Passion Fruit, and Guava served on ice.
Very Cool: Blueberries, blackberries, raspberries with a hint of tartness.
The e-juice bottle has a dropper for easy refilling of the kit, minimizing any e-juice loss and a child protection closure.
Naked 100 E-Liquids
Naked 100 E-Liquids
Stock:

In Stock

Brand: Naked 100
Product Code:

E-Liquid
Available Options
| Naked 100 | Price | Stock | Order Qty |
| --- | --- | --- | --- |
Volume Discounts
Save with Volume Discounts & Tailored Tiered Pricing