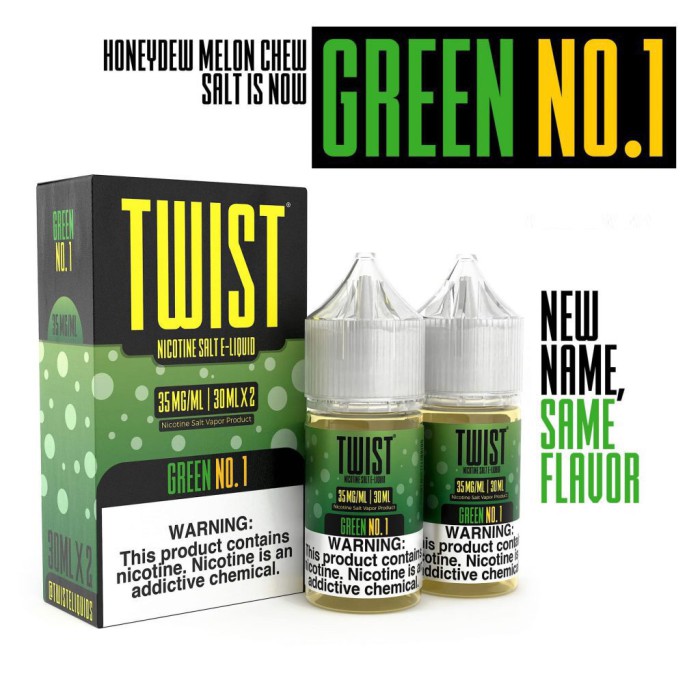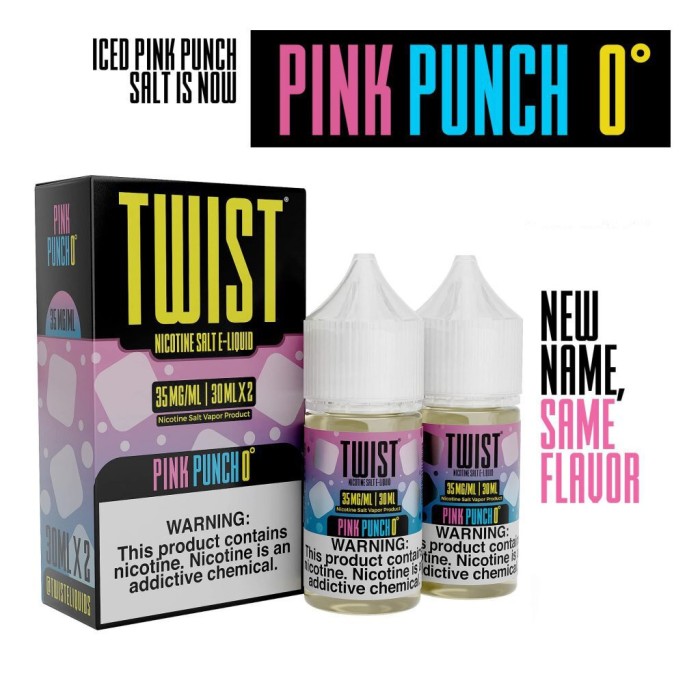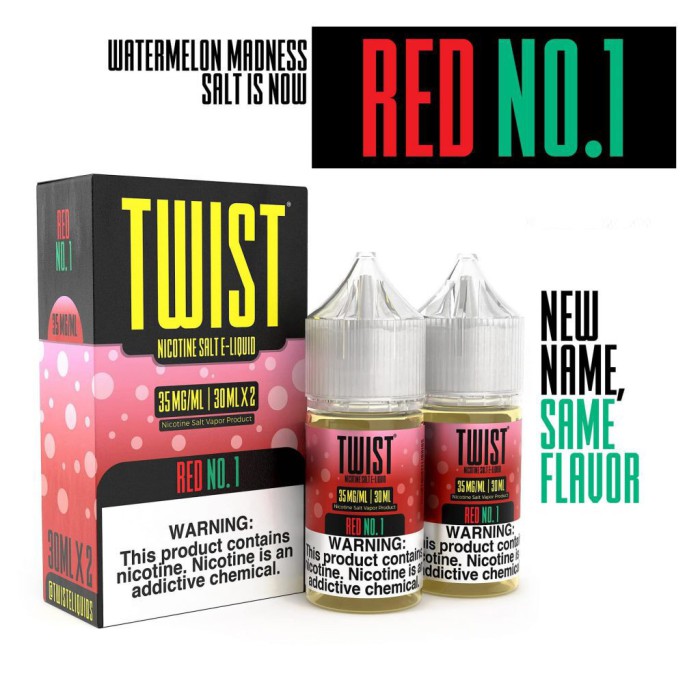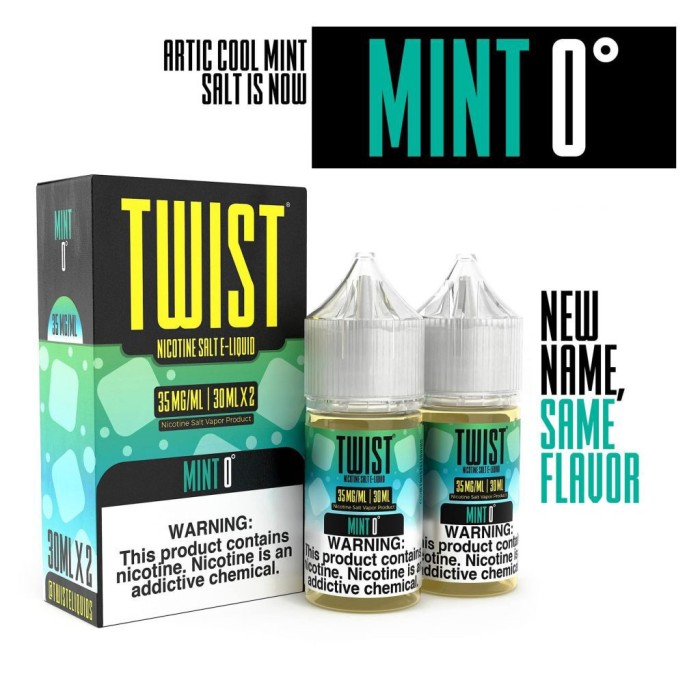 New
Unearth the captivating realm of Twist E-Liquids, where you fully embrace the intriguing experience of becoming #OfficiallyTwisted! Delve into our exclusive array of vape flavors, including revered classics such as Pink No. 1 (Pink Punch Lemonade) and Green No. 1 (HoneyDew Melon Chew), igniting an unforgettable voyage through the realms of vaping pleasure.
As the ingenious originators of the pioneering dual pack, Twist E-Liquids seamlessly delivers the epitome of flavor satisfaction within premium e-liquids, setting a benchmark that competitors strive to replicate, yet consistently fail to match.
Our groundbreaking bottles redefine your vaping odyssey, inviting you to savor each inhalation while unraveling the tapestry of your unique, multidimensional self. Such is the essence of embracing the phenomenon known as getting Twisted!
Flavors:
Blend No.1 (Tropical Pucker Punch): Your taste buds will get an amazing punch of flavor from the exotic tropical fruit extracts, which are blended to perfection.
Crimson No. 1 (Strawberry Crush Lemonade): Vine-ripe strawberry flavors are perfectly mixed with lemon extracts to create a dazzling e-liquid taste like no other.
Frosted Amber (Frosted SC): A light and airy, almost cake-like confection, topped with warm vanilla drizzle and sprinkled with candied sweetness for good measure.
Green No. 1 (Honeydew Melon): Delight in the flavor extracts of sweet honeydew melons and juicy cantaloupes, combining to create a delicious e-liquid taste.
Mint 0° (Arctic Cool Mint): Prominently features the slightly sweet and satisfying taste of crushed mint leaves. Each inhale lets your tastebuds indulge in a refreshing blast of mint.
Pink Punch 0° (Iced Pink Punch): Pink lemon extracts inspired by a favorite summertime drink get a punch of fruit flavors and menthol for a chilled effect.
Pink Punch No. 1 (Pink Punch Lemon): A delicious flavor that features lemon extracts, which bring to mind your favorite summertime drink.
Purple Berry (Pom Berry Mix): The unique and exciting combination of tart pomegranate and fresh blueberries is the perfect flavor for an e-liquid.
Purple Grape (Grape Berry Mix): Mixed berry flavors are expertly blended with the sweet taste of grape to create an unforgettable e-liquid that your palate will never forget.
Rainbow No. 1 (Sour Rainbow): A taste of this rainbow is a mash-up of colorful fruit flavors with a burst of sour taffy at the finish.
Red No. 1 (Watermelon Madness): This is a unique e-liquid that delivers an amazing flavor of pure and sweet red watermelons.
Sour Red (Sweet & Sour): An amazing blend of watermelon, with a subtle sour taste that adds a delightful and enjoyable sweet kick and tang with every hit.
White Grape (The Grape White): This e-liquid is an ocean of white grape with waves of citrus and sweet candied apples.
Wild Red (Wild Watermelon Madness): Sweet watermelon and tart lemonade are sure to make your taste buds go wild.
White No. 1 (Bearhemian White Gummy): A delightfully tasty white pineapple gummy flavor with a hint of sour undertones. This chewy treat will lay bare a delightful flavor experience that you'll never forget.
Twist Salt E-Liquid 30 mL (2PK)
Twist Salt E-Liquid 30 mL (2PK)
Stock:

In Stock

Brand: Twist
Product Code:

E-Liquid
Available Options
| Twist Salt Flavors | Price | Stock | Order Qty |
| --- | --- | --- | --- |
Volume Discounts
Save with Volume Discounts & Tailored Tiered Pricing