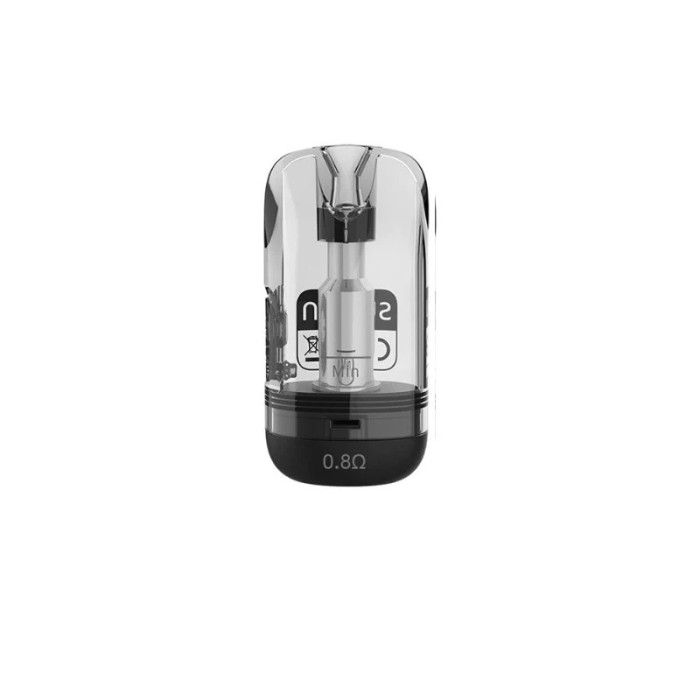 Restocking Soon Coming Soon
Suorin SE Cartridge & Suorin SE Replacement Pod
Enhance your vaping experience with the Suorin SE Cartridges and Suorin SE Replacement Pods. Discover a new level of convenience and flavor with the Suorin SE Replacement Pod.
Product Highlights:
Coil Type: Mesh Coil (0.8Ω, 1.2Ω)
Flavor: Available in Black
Capacity: 2ml
Long-lasting Refills: Can be filled 8–12 times
The Suorin SE Cartridge is your ideal vaping companion. This pod cartridge brings together simplicity and high performance, making it a game-changer for all vaping enthusiasts. With its generous 2ml capacity, you'll never have to worry about running out of your favorite e-liquids during your vaping sessions, eliminating the need for constant refilling.
What sets the Suorin SE Cartridge apart is its cost-effective nature. It offers long-lasting refills, which means you can fill it 8-12 times before needing a replacement. Say goodbye to frequent cartridge changes and enjoy a more environmentally friendly vaping experience.
Personalized Vaping Experience:
The Suorin Se Replacement Pod comes in two sizes: 0.8Ω and 1.2Ω, allowing you to choose the pod that best suits your preferences. Whether you prefer powerful, rich clouds or a smoother, more subdued vape, this pod ensures that your vaping equipment delivers optimum performance and reliability.
The Suorin Se Replacement Pod is designed to elevate your vaping game, providing a convenient, adaptable, and durable vaping experience. Get yours today and take your vaping experience to the next level.
What's In The Box:
Suorin Se Cartridge
Suorin Se Pod Kit
0.8Ω 2ml 3pcs
1.2Ω 2ml 3pcs
Lanyard
User Manual
Are you a store looking for Suorin SE Cartridge Wholesale? Click the link below to get Suorin SE Cartridge Wholesale.
Don't miss out on this fantastic vaping accessory. Order the Suorin SE Cartridge and Suorin Se Replacement Pod and enjoy a more convenient and flavorful vaping experience. Get yours now!
Suorin SE (Special Edition) Replacement Pods (3PK) 2 mL
Suorin SE (Special Edition) Replacement Pods (3PK) 2 mL
Stock:

2 - 3 Days

Brand: Suorin
Product Code:

Pods
Available Options
| Choose Ohms | Price | Stock | Order Qty |
| --- | --- | --- | --- |
Volume Discounts
Save with Volume Discounts & Tailored Tiered Pricing