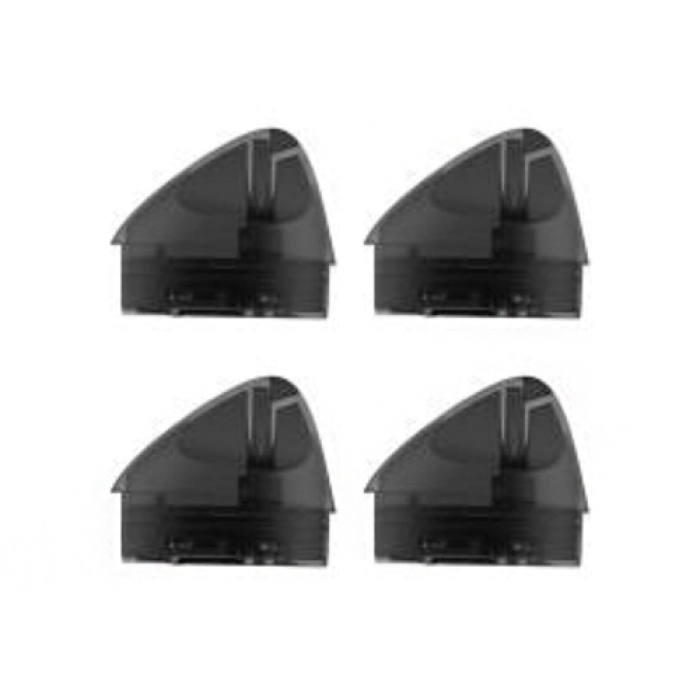 Rota Replacement Pod by Voopoo (4-Pcs Per Pack)
World Wide Vape is the leading provider of vape e-cigarette kits in the USA. Rota Replacement Pod is the best pod made for the Rota Pod System. We offer Rota Replacement Pod in a durable design. It is a small Replacement Pod that is much easy to carry and use.
VOOPOO Rota Pod Cartridge is specially designed for VOOPOO Rota Pod Kit. It can hold 1.5ml e-juice and is pre-installed with 1.5ohm coil. Satisfy your vaping and spinning needs at the same time.
Voopoo Rota Replacement Pods Features:
Juice capacity: 1.5ml
Resistance: 1.5ohm
Material: PCTG
Fill: Bottom Filling System;
Recommend: Nicotine Salt / Ordinary E-juice
Package Includes:
4 x VOOPOO Rota Pod Cartridge
Voopoo Rota Kit and other vape e-cigarette kits are widely available at our website. In addition, you can also buy vape e-liquids, mods, tanks, and accessories at cheaper price from our website World Wide Vape.
WARNING: Please have a great understanding and technical knowledge on how to use this product in order to properly use it. There is always an inherent risk when using any rechargeable batteries at anytime and under any circumstances. World Wide Vape Distribution and any of World Wide Vape Distribution's parent and subsidiary companies are not held responsible for any damage for any modification of the batteries, chargers, devices and other products that we carry in any form or shape, this is including pack making.

World Wide Vape Distribution and any or all of World Wide Vape Distribution's parent and subsidiary companies will not be held responsible or liable for any injury, damage, or defect, permanent or temporary that may be caused by the improper use of a Li-ion (Lithium-ion), LiPo (Lithium-ion Polymer) and any rechargeable battery and/or batteries as well as chargers. Please have a greater understanding of the batteries and/or chargers you are using and how to care for them properly.
This product contains nicotine. Nicotine is an addictive chemical.
Rota Replacement Pod by Voopoo (4-Pcs Per Pack)
Rota Replacement Pod by Voopoo (4-Pcs Per Pack)
Stock:

In Stock

Brand: Voopoo
Product Code:

Pod
Volume Discounts
Save with Volume Discounts & Tailored Tiered Pricing