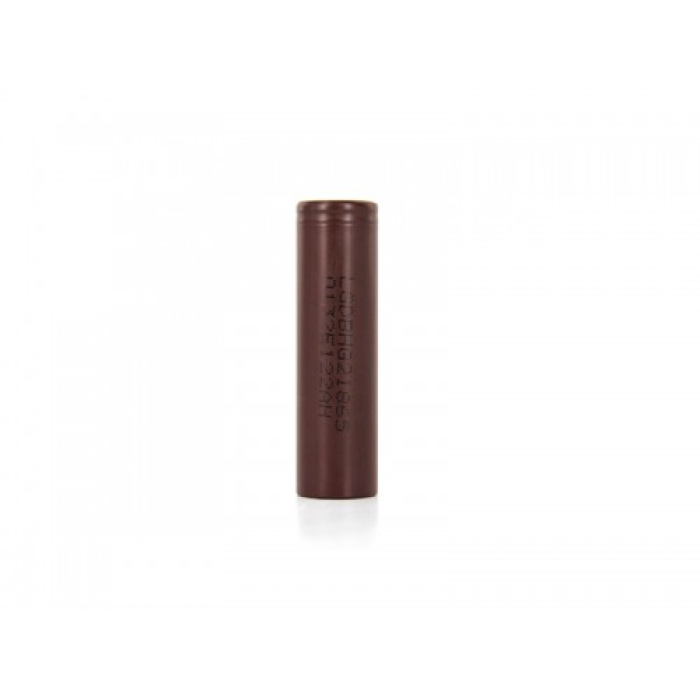 LG HG2 3000MAH 18650 BATTERY
World Wide Vape is the leading provider of latest vape batteries in the USA. LG HG2 3000mAh 18650 Battery is one of the best-selling vape batteries available in a market. It is available all across the USA.
The New LG HG2 3000mAh 18650 High Drain IMR Rechargeable Battery is now available for you to order in any quantity you want. Our wholesale site promises to give you the best rates and the quickest delivery timing so you can have you bulk orders reached to you as soon as possible. This amazing flat top battery has a capacity of an amazing 3000mAh. It has been ergonomically designed so it can fit within various device. Furthermore its low weight ensures that it does not add a lot of weight to the device making you enjoy the best quality batteries without adding extra weight to your device; the reason behind this is that it weighs only a meager 48 grams in total. These batteries also have a high Amp limit of a mind blowing thirty five Amperes which makes certain that the user and the device stay safe even in the most demanding situations. LG HG2 3000mAh 18650 Battery and other vape batteries are widely available at our website. Also, you can also buy vape e-liquids, mods, e-cigarette kits, and accessories at cheaper price from our website World Wide Vape.
Specifications Of LG HG2 3000mAh 18650 Battery:
High Drain Batteries - 20A constant current, 35A pulse current load.
Constant Output : 20Amperes
Maximum Ampere output: 35 Amperes
Optimum Capacity: 3000mAh
Optimum Voltage: 3.6V
Voltage at maximum charge: 4.2V
Operating Temperature while charging (cell surface): 0 ?- 50? ,
Operating Temperature while charging (cell surface): 20 ? - 75?
Diameter : 18.3 + 0.2/-0.3 mm ( Max. 18.5 mm )
Height : 65.0 ñ 0.2 mm ( Max. 65.2 mm )
LG HG2 3000mAh 18650 Battery
LG HG2 3000mAh 18650 Battery
Stock:

In Stock

Brand: LG
Product Code:

2206
Volume Discounts
Save with Volume Discounts & Tailored Tiered Pricing