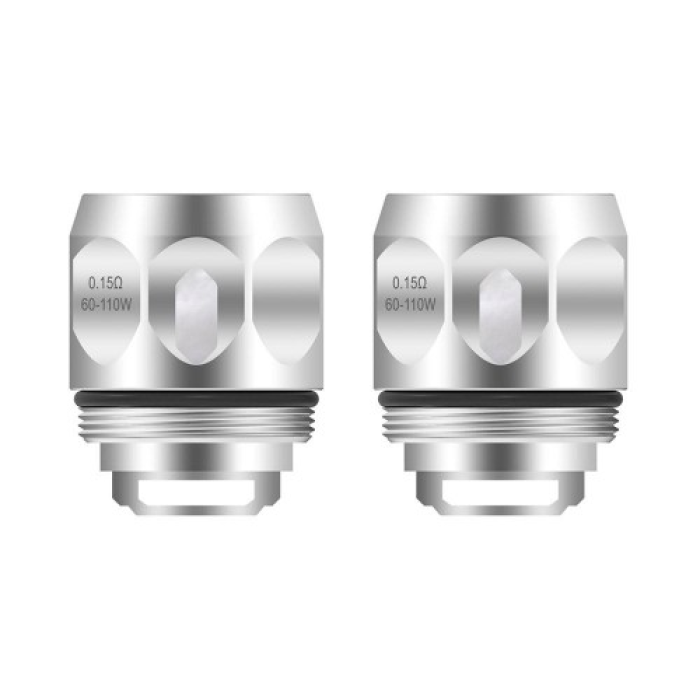 Restocking Soon
GT2 COILS FOR NRG MINI TANK BY VAPORESSO
World Wide Vape is the leading provider of vape e-cigarette coils in the USA. GT2 Coils For NRG Mini Tank by Vaporesso is one of the best selling coils available in the market.
These replacement coils are intended to be used with the Vaporesso NRG Tank. The GT2 Replacement Coil features a single coil design that is rated up to 80 watts and provides a slightly more vapor than the GT4 option. Compatible with: Vaporesso NRG Tank Recommended Wattage: 40-80 (0.40 Ohm) You Will Receive: 1 x 3 Pack of Vaporesso GT2 Core Replacement Coils. GT2 Coils For NRG Mini Tank by Vaporesso and other vape e-cigarette coils are widely available at our website. In addition, you can also buy vape e-liquids, mods, tanks, and accessories at cheaper price from our website World Wide Vape.
Compatible with: NRG Mini Tank, Swag kit by Vaporesso
GT2 Coils For NRG Mini Tank by Vaporesso (3-Pcs Per Pack)
GT2 Coils For NRG Mini Tank by Vaporesso (3-Pcs Per Pack)
Stock:

Restocking Soon

Brand: Vaporesso
Product Code:

7108
Volume Discounts
Save with Volume Discounts & Tailored Tiered Pricing