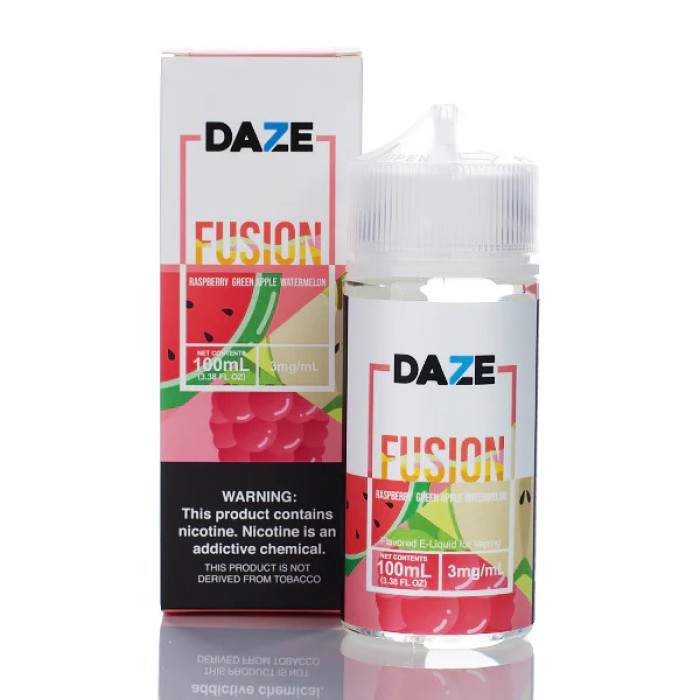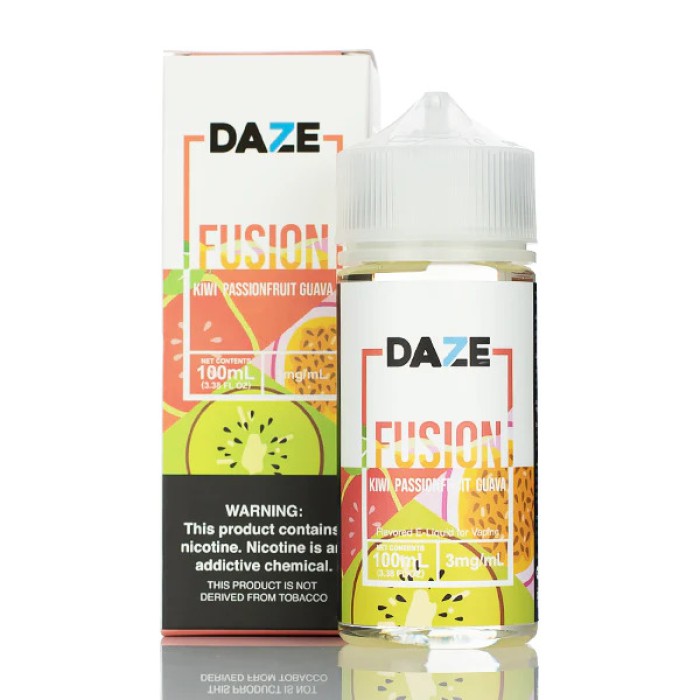 New
Fusion Series Tobacco-Free Nicotine by 7 Daze - Unleash the Flavor!
Experience Fusion 7 Daze E-liquids in nicotine-free form.
AVAILABLE IN 100mL
All Fusion products are available in convenient 100mL bottles with nicotine strengths of 0mg, 3mg, and 6mg. Get your fix of Fusion goodness in the size and strength that suits you.
SO ICEY!
Love Fusion but crave a chilly twist? Look no further! All Fusion flavors come in a cool and refreshing ICED variation to satisfy your craving for a frosty vape.
WHEN FLAVOR IS YOUR PRIORITY, WE'VE GOT YOU COVERED.
After a long hiatus, the apple flavor is back! At 7 Daze MFG, we want our customers to have full transparency about their purchases, ensuring you receive the same top-quality and flavorful experience you expect from 7 Daze Fusion Tobacco-Free.
7 Daze Fusion E-Juice:
Refreshing and satisfying
Available in free-base with 0mg nicotine
All flavors are also offered in an ICED variation for an invigorating experience.
Explore an array of tantalizing flavors, including:
Banana Cantaloupe Honeydew
Lemon Passionfruit Blueberry
Orange Yuzu Tangerine
Pineapple Coconut Banana
Raspberry Green Apple Watermelon
Grape Apple Aloe
Pineapple Mango Orange
Strawberry Blackberry Lemon
Strawberry Mango Nectarine
Yellow Green Red Mango
Grapefruit Orange Mango
Kiwi Passionfruit Guava
Orange Cream Mango
Strawberry Banana Apple
Watermelon Apple Pear
Not All E-Liquids Are Created Equal.
Fusion Series Tobacco-Free Nicotine (100 mL) By 7 DAZE
Fusion Series Tobacco-Free Nicotine (100 mL) By 7 DAZE
Stock:

In Stock

Brand: 7 Daze
Product Code:

E-Liquid
Available Options
| Fusion Series Flavors | Price | Stock | Order Qty |
| --- | --- | --- | --- |
Volume Discounts
Save with Volume Discounts & Tailored Tiered Pricing