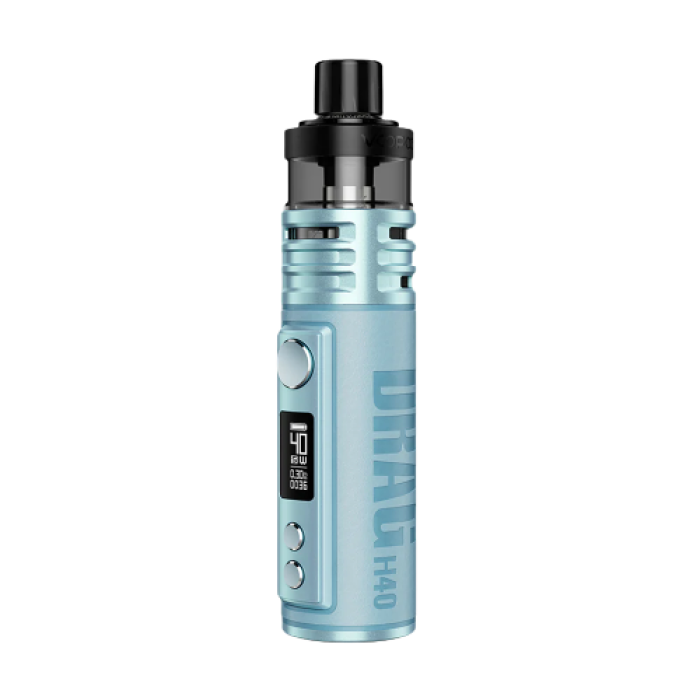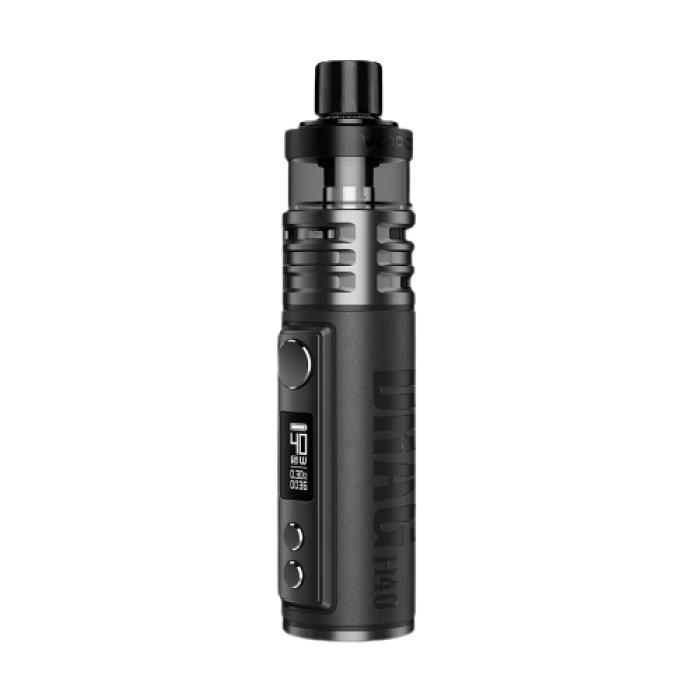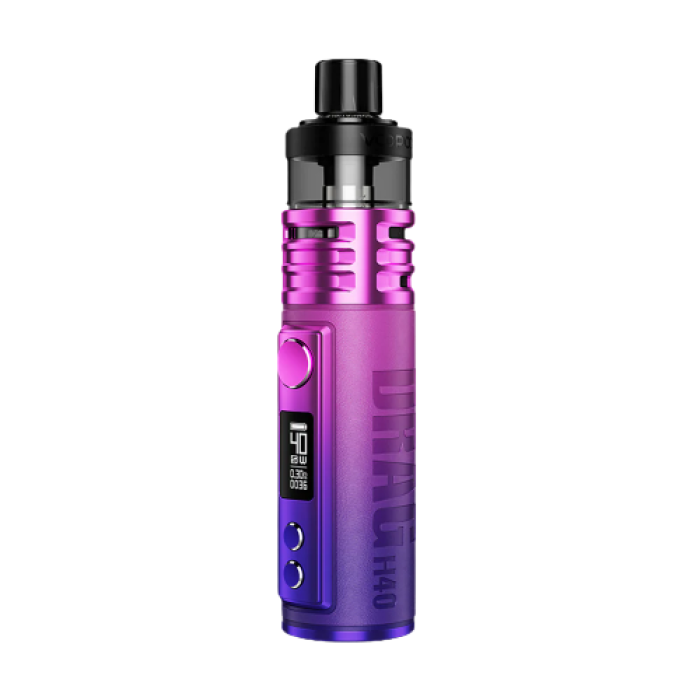 New
Introducing the VooPoo Drag H40, a sleek and powerful vape mod that combines style, performance, and durability. Designed for enthusiasts who demand exceptional vaping experiences, this cutting-edge device boasts a range of advanced features. From its ergonomic design to its high-quality materials, the Drag H40 sets a new standard in the world of vaping. Whether you're a beginner or an experienced vaper, this mod offers unmatched performance and versatility.
The VooPoo Drag H40 offers a plethora of features that make it stand out in the vaping market:
Stylish and Durable: The Drag H40 features a sleek and modern design, with a durable zinc alloy construction that ensures longevity. Its elegant appearance is complemented by a range of eye-catching color options, allowing you to choose a mod that suits your personal style.
Compact and Portable: Despite its powerful capabilities, the Drag H40 is remarkably compact and portable. Its ergonomic design fits comfortably in your hand, making it ideal for on-the-go vaping. Take it with you wherever you go and enjoy your favorite e-liquids without any hassle.
Advanced GENE.FAN 3.0 Chipset: Powered by VooPoo's innovative GENE.FAN 3.0 chipset, the Drag H40 offers rapid firing speed and precise temperature control. This advanced technology ensures a consistently smooth vaping experience, allowing you to enjoy intense flavor and thick vapor clouds.
Intuitive User Interface: The Drag H40 features an intuitive and user-friendly interface, making it easy to navigate through various settings and modes. The vibrant OLED screen displays all the essential information, including battery life, wattage, resistance, and more.
Versatile Compatibility: Compatible with a wide range of tanks and atomizers, the Drag H40 gives you the freedom to customize your vaping experience. Whether you prefer sub-ohm tanks, rebuildable atomizers, or mouth-to-lung devices, this mod can handle them all, catering to your unique preferences.
In summary, the VooPoo Drag H40 is a game-changer in the vaping industry, delivering an exceptional combination of style, performance, and durability. With its sleek design, advanced chipset, and versatile compatibility, this mod caters to the needs of vapers of all levels. Elevate your vaping experience and indulge in flavorful clouds with the VooPoo Drag H40. Upgrade to this extraordinary mod today and experience the future of vaping.
Drag H40 Kit by Voopoo
Drag H40 Kit by Voopoo
Stock:

In Stock

Brand: Voopoo
Product Code:

Kit
Available Options
| Colors | Price | Stock | Order Qty |
| --- | --- | --- | --- |
Volume Discounts
Save with Volume Discounts & Tailored Tiered Pricing