12 Dec
If you are looking to buy premium wholesale vape products, you have come to the right place. Worldwide Vape, founded in 2017, has taken the vape industry in the United States by storm, becoming one of the largest vape wholesalers in the country in just a short period of time.

In recent years, vaping has become one of the most popular trends, with individuals looking for a safer alternative to smoking. Worldwide Vape has helped numerous smokers make the switch, improving their quality of life and wellbeing. There has been a significant increase in the number of vapers, and the goal of Worldwide Vape is to prioritize the needs of suppliers and customers- ensuring that they are given the best quality products on the market. Oh, and have we mentioned that everything is provided at the lowest possible rates and quickest shipping times? It almost seems too good to be true.
Worldwide Vape has every product and accessory that a retailer needs to attain and retain customers. We believe that it is not just important for our bulk buyers to make their customers happy, but to keep them excited and ready to keep coming back for more. This is bound to be the case if your store is stocked up with the latest vaping devices, e-liquids, and accessories.

What products can I purchase from Worldwide Vape?
Worldwide Vape is a one-stop shop for all kinds of vaping devices and accessories. Whether it's for first-time vapers, rookies, or professionals, Worldwide Vape has everything a vape user would ever need, ensuring that they never have to look elsewhere.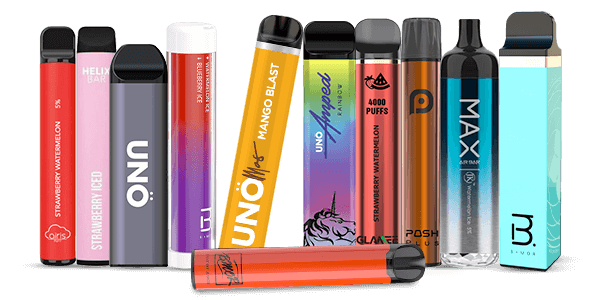 We sell the best vaping kits from brands like Geekvape, Freemax, and Aspire, for a premium vaping experience. Not only can you purchase large mod devices, but we also sell the sleekest, chicest vape devices that are great when it comes to convenience and portability. Those who are not interested in the maintenance of reusable devices can benefit from our wide selection of disposable vapes- they are the latest trend for a reason! Your customers will go gaga over the mouthwatering flavors we provide in numerous brands such as UNO and Elf. Other hardware that can be purchased from Worldwide Vape includes tanks and mods- best for customization vape experiences.
Vaping supplies are incomplete without e-liquids. Worldwide Vape takes pride in the number of options it provides in this category. Based on preference, vape users can choose from freebase nicotine or salt nicotine e-liquids- further choosing between nicotine concentration levels. The flavor options are absolutely delicious, endless, and definitely need to be checked out!
Worldwide Vape has also been commended for its wide selection of vaping accessories. Retailers can buy premium quality batteries, replacement glass, chargers, pods, and coils- all under one roof. Vape users can keep spares for unexpected times, or switch up their accessories for a change. We guarantee that the maintenance of a vape device is smooth and simple and that users do not have to worry about the high cost of replacing their vape devices when the first sign of trouble strikes.
Why should I choose Worldwide Vape over other wholesale suppliers?
As one of the largest and most popular vape wholesalers in the country, Worldwide Vape brings regular sales and promotions for all its wholesale vape prices. The more you buy the merrier, which is why we provide free shipping on all orders over $500 in the United States.
Since our customers are the reason we work so hard to give the finest possible service, we take particular pride in our speedy deliveries and top-notch services. Additionally, the vape goods sold by Worldwide Vape come with warranty coverage. As a result, retailers may benefit from customers' loyalty and gain their trust. You are advised to call (469) 906-2860 and speak with one of our customer service representatives to promptly and effectively handle any issues you may be having (we are quite certain you will have no complaints!).
Change the game for yourself by buying in bulk from a reputable supplier; after all, everyone deserves to get their money's worth, and that is exactly what Worldwide Vape provides to retailers and their customers in every purchase.