03 Oct
2 Comment(s)
11588 View(s)
Discover the World of Lost Mary MO5000 Flavors
If you're seeking a new and exceptional vaping experience, you're in for a treat!
Lost Mary Disposable Vapes by Elf Bar have made a significant impact in the vaping world, and it's no surprise why. Not only are they convenient and user-friendly, but they offer a wide array of flavors that will take your taste buds on a remarkable journey!
TABLE OF CONTENTS
What is Lost Mary?
Lost Mary is a distinguished vape brand designed to help vapers unlock their true selves by embarking on a journey into the depths of their minds and souls. Their premium and sleek vape devices deliver the ultimate vaping experience that all enthusiasts desire. With a diverse selection of delectable flavors, various puff options, and nicotine strengths, Lost Mary caters to the preferences of every discerning vaper.
Mango Peach
Mouthwatering fusion of sweet Alphonso mango and ripe peach in our Mango Peach Lost Mary MO5000 disposable vape. With its sweet and tangy profile, it's reminiscent of the beloved Mango Trident gum, and it's absolutely delicious. Try Lost Mary MO5000 Mango Peach for a refreshing and delightful vaping experience.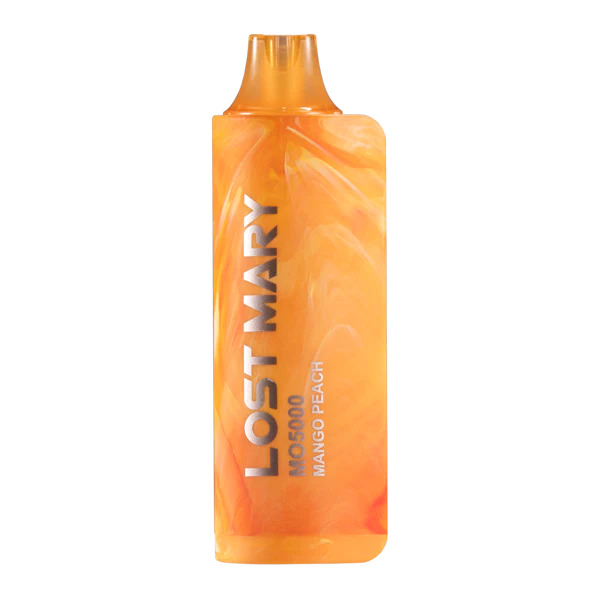 Blue Trio
Discover the exquisite Blue Trio Lost Mary MO5000 vape, formerly known as Blueberry Raspberry Pomegranate. This unique blend combines the sweetness of blueberries and raspberries with a dash of tart pomegranate, creating a complex and flavorful profile in every puff. It's no wonder that many vapers find Blueberry Raspberry Pomegranate Lost Mary to be the ultimate favorite – a long-lasting and delightful choice that's bound to become a staple in your collection!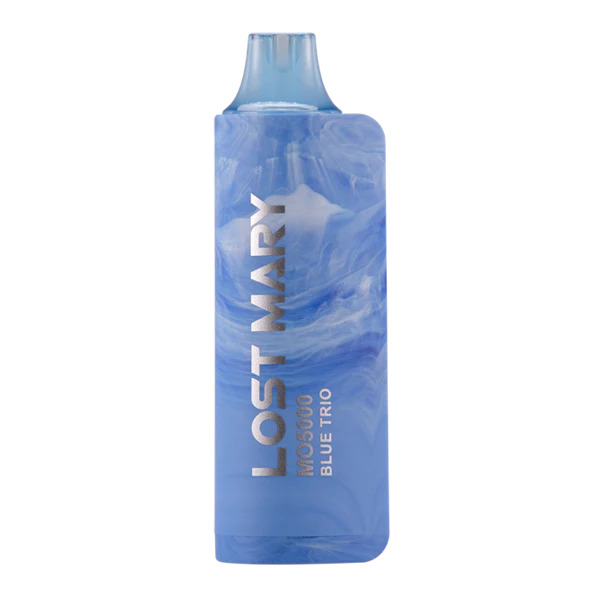 Citrus Sunrise
Burst of sunshine in every puff with the Citrus Sunrise Lost Mary MO5000 vape. This exceptional flavor concoction stirs up the zesty freshness of freshly-squeezed orange, complemented by a symphony of tropical fruit flavors. It's a truly unique and enchanting flavor, offering a light, smooth, and sweet taste reminiscent of a refreshing orange dream. Discover the wizardry of Citrus Sunrise and enjoy a taste of tropical paradise!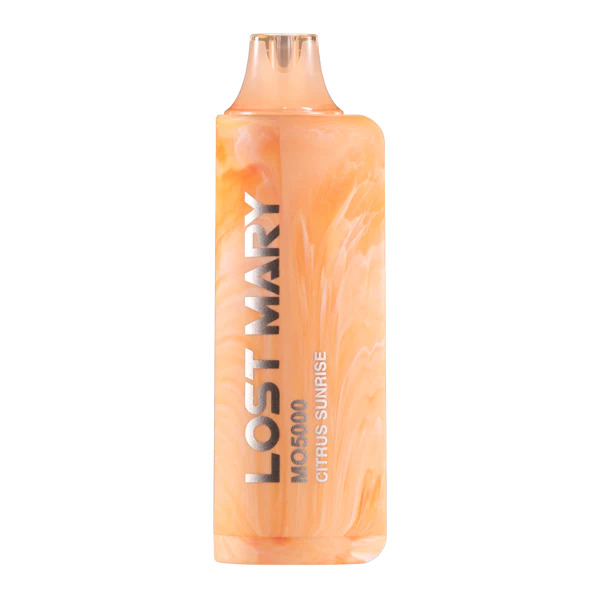 Watermelon
Refreshing taste of summer with Watermelon Lost Mary MO5000 vape. This exceptional vape flavor is crafted with a premium mesh coil and top-notch juicy watermelon vape flavorings, providing an incredibly tasty vaping experience. With a touch of fresh mint on the exhale, it delivers a crisp and satisfying flavor that truly captures the pure essence of juicy and succulent watermelon. Discover the deliciousness of this vape that tastes like biting into a fresh watermelon on a sunny day!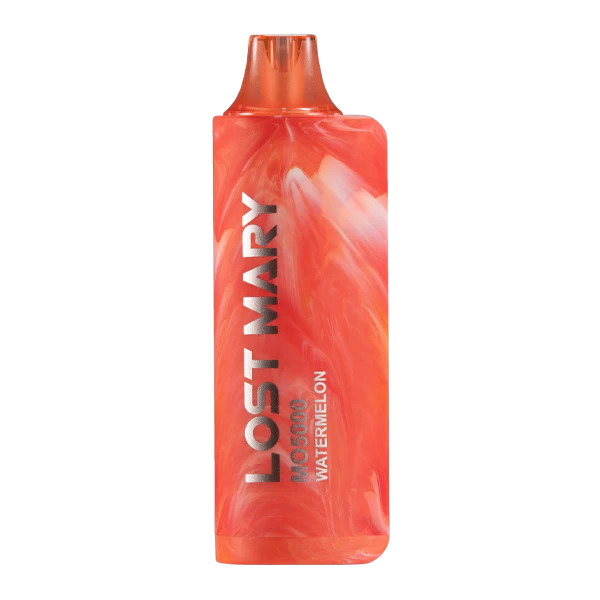 Watermelon Cherry
A delightful explosion of flavors with the Watermelon Cherry Lost Mary MO5000 rechargeable vape. Each puff delivers a fantastic blend of watermelon and cherry, creating a great and satisfying flavor profile. It's no wonder you're craving more of this enticing Watermelon Cherry combination – a flavor that's sure to keep you coming back for more!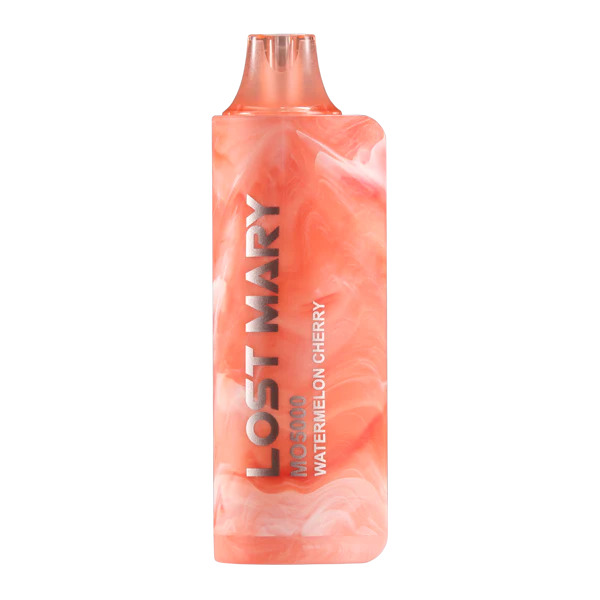 Cherry Lemon
Embrace a well-balanced and tantalizing vape experience with the Cherry Lemon Lost Mary MO5000 rechargeable vape. This exceptional flavor brings together the sweetness of cherries and the zing of lemon, resulting in a delightful combination that is sure to tantalize your taste buds. Enjoy a robust flavor with a powerful pull in every drag. It's worth noting that this vape leans towards more cherry than lemon, offering an authentic and genuine cherry fruit taste, distinct from the candy-like cherry flavors you might find in gum or candies. Discover the perfect balance of sweet and zesty with Cherry Lemon Lost Mary.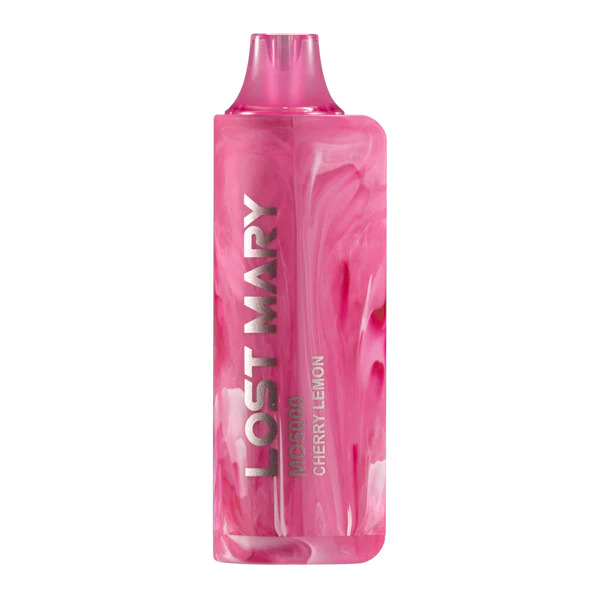 Grape Jelly
Experience the rich sweetness of grape jam with every puff of the Grape Jelly Lost Mary MO5000 rechargeable vape. Crafted to perfection, this delightful flavor brings the taste of succulent grapes transformed into a fruity spread. It's undoubtedly a convenient and delicious way to savor Lost Mary vapes, and it's no wonder that many consumers find it reminiscent of Welch's grape juice. Discover the exceptional grape goodness in each inhale with Grape Jelly Lost Mary.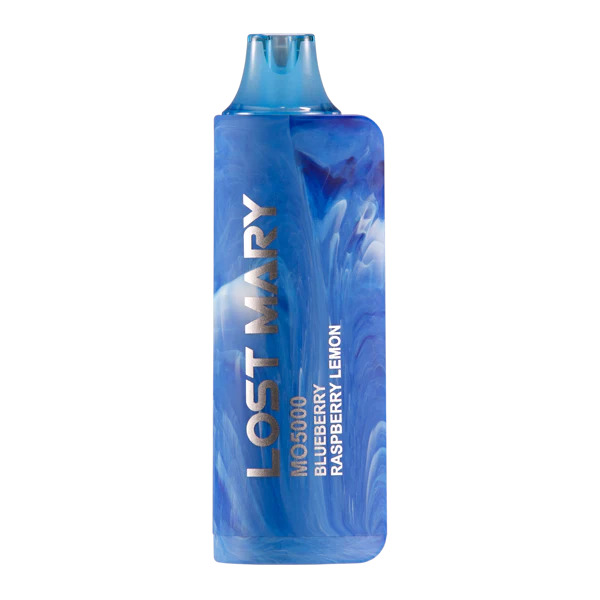 Blueberry Raspberry Lemon
Immerse yourself in pure ecstasy with the Blueberry Raspberry Lemon Lost Mary MO5000 vape. This well-balanced fruit blend combines the sweetness of blueberries and raspberries with a zesty lemon twist, resulting in a flavor profile that's nothing short of delightful. It's a vaping experience that's truly a taste of paradise, with a nice, prominent blueberry taste that will leave you craving for more. Enjoy the perfect harmony of flavors in each and every puff!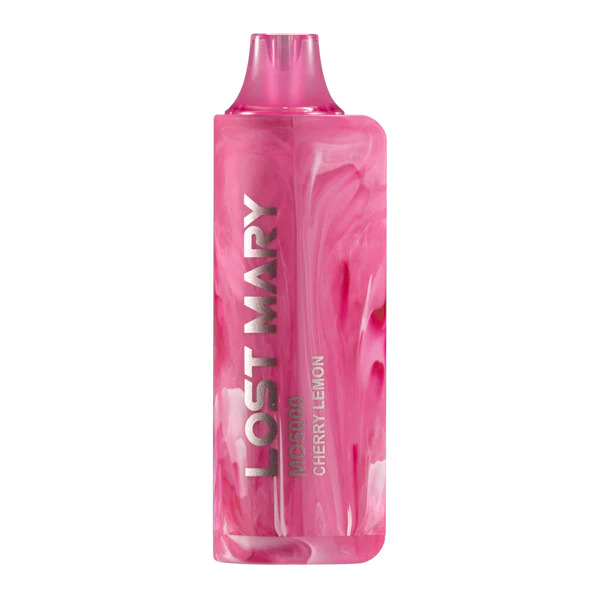 Pineapple Apple Pear
The refreshing delight of the Pineapple Apple Pear Lost Mary MO5000 vape. This prefilled vape juice boasts a harmonious blend of pineapple, apple, and pear flavors, creating a symphony of fruitiness that hits smooth with every puff. Indulge in this invigorating fusion of tropical goodness, and let it elevate your vaping experience to new heights!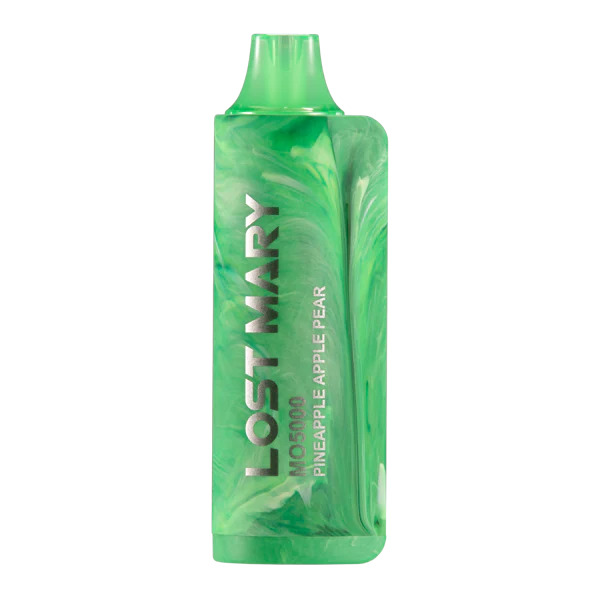 Yummy
Discover the Yummy Lost Mary MO5000 vape, a delightful fusion of various sweet tropical fruit flavors that combine to create a fantastic vaping experience. This refreshing and fruity concoction offers a softer and sweeter profile, delivering a unique and enjoyable taste sensation with each puff. Elevate your vaping journey with this mouthwatering tropical blend and savor the goodness of softer, sweeter fruitiness.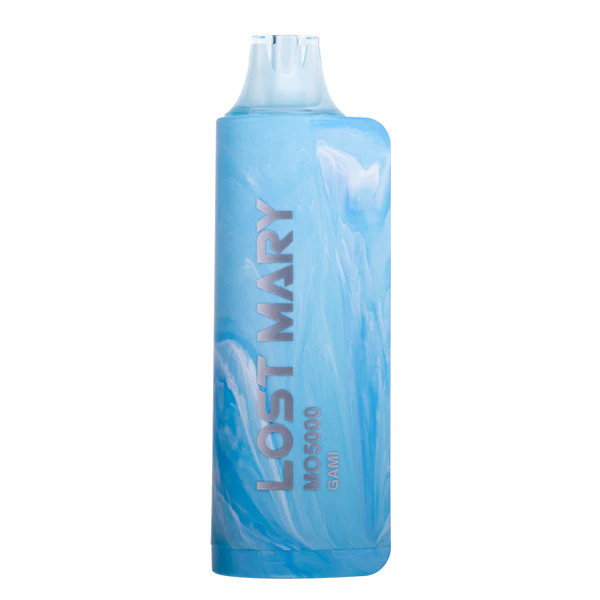 Frequently Asked Questions (FAQs)
What is the best Lost Mary Vape Flavor?
At Worldwide Vape, we recommend Watermelon Cherry, Grape Jelly, Yummy, and Blueberry Raspberry Lemon flavors as some of the best.
Where can I Buy Lost Mary Vape?
You can conveniently purchase Lost Mary vapes from Worldwide Vape's online store.
How much nicotine is in a Lost Mary vape?
Lost Mary vape devices from Worldwide Vape come with 50 mg nicotine levels.
How many Lost Mary flavors are available?
Worldwide Vape offers a wide range of tasty Lost Mary vape flavors for you to explore.
Can I find Lost Mary vapes in local vape shops?
Lost Mary vapes are available in select vape shops. We recommend checking with your local shop for availability.
Are Lost Mary vapes disposable?
Yes, Lost Mary vapes are designed for single-use, making them convenient for on-the-go vapers.
Do Lost Mary vapes contain nicotine?
Yes, Lost Mary vapes contain nicotine. Please verify the nicotine level indicated on the packaging.
We trust you have enjoyed our exploration of the delightful Lost Mary vape flavors. Now, we invite you to share your favorite flavor with us. Your valuable input is always welcome in the comments section below.