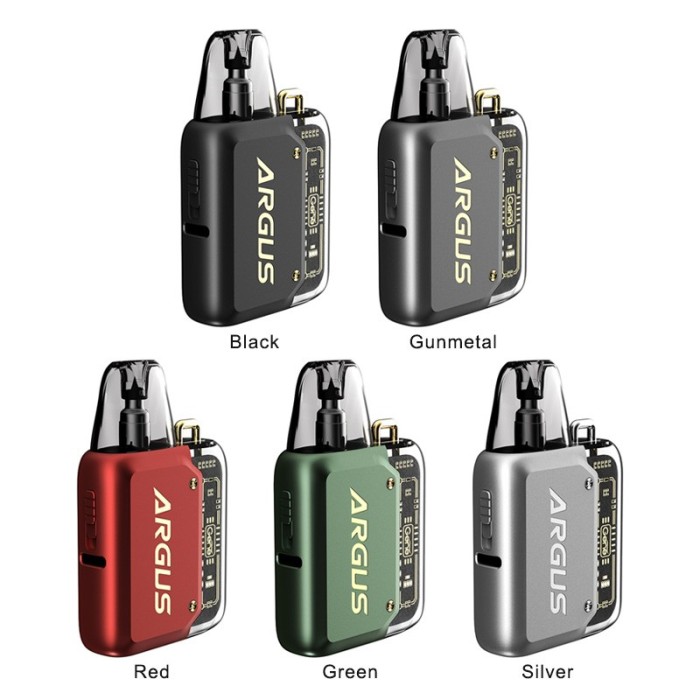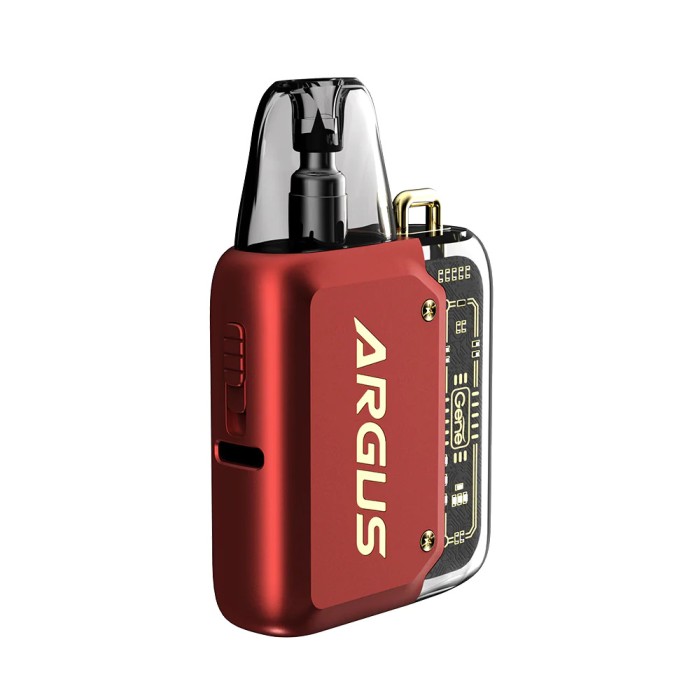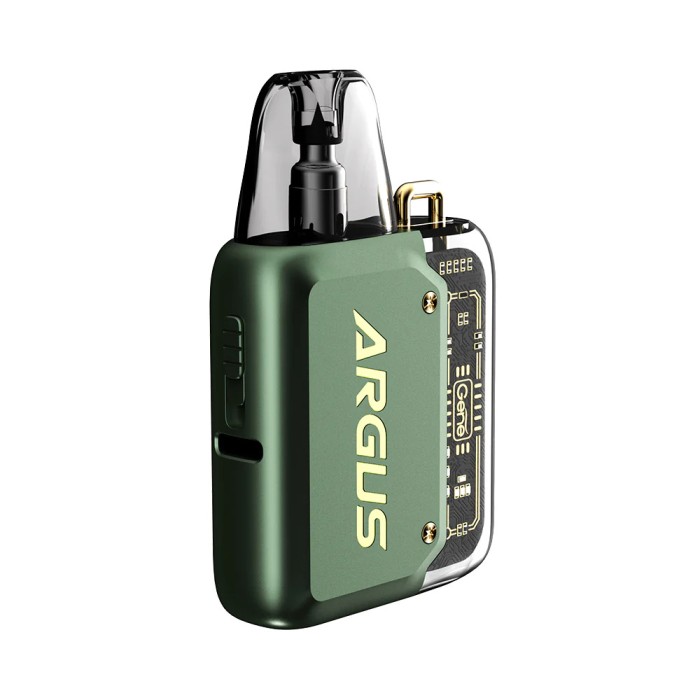 Experience the ultimate vaping satisfaction with the VooPoo Argus P1. This innovative pod system offers a perfect blend of style, performance, and convenience. Designed with vapers in mind, the Argus P1 delivers an exceptional vaping experience, whether you're a beginner or an experienced user. With its sleek design, powerful performance, and user-friendly features, this pod system is bound to become your new favorite companion for all-day vaping.

The VooPoo Argus P1 is a cutting-edge pod system that combines style and functionality in one compact device. It features a sleek and ergonomic design, making it comfortable to hold and use. The device is crafted from high-quality materials, ensuring durability and longevity.

Key features of the Argus P1 include its integrated 2500mAh battery, providing ample power to last you throughout the day. It also utilizes the advanced GENE.TT chipset, which delivers a rapid firing speed and precise output control. With a maximum wattage of 60W, the Argus P1 allows you to enjoy a satisfying vape experience with rich flavor and dense vapor production.
One of the standout features of the Argus P1 is its innovative pod design. It utilizes a convenient magnetic connection, making it easy to install and remove the pod. The pod has a generous e-liquid capacity of 4.5ml, reducing the need for frequent refills. It is compatible with VooPoo's PnP coil series, offering a wide range of coil options to suit different vaping preferences.
The Argus P1 features a user-friendly interface with a vibrant color display, providing essential information at a glance. It offers a variety of modes, including Smart Mode and RBA Mode, catering to both beginners and advanced users. The device also incorporates multiple safety features, such as overtime protection, short circuit protection, and overcharge protection, ensuring a worry-free vaping experience.
In summary, the VooPoo Argus P1 is a remarkable pod system that delivers impressive performance, convenience, and style. Whether you're a seasoned vaper or just starting your vaping journey, this device has everything you need to enjoy a satisfying vape experience. With its sleek design, powerful battery, versatile pod options, and user-friendly features, the Argus P1 is a top choice for vapers seeking a reliable and enjoyable vaping companion. Explore the world of flavor and cloud production with the VooPoo Argus P1 today.
Argus P1 Kit by Voopoo
Argus P1 Kit by Voopoo
Stock:

In Stock

Brand: Voopoo
Product Code:

Kit
Available Options
| Colors | Price | Stock | Order Qty |
| --- | --- | --- | --- |
Volume Discounts
Save with Volume Discounts & Tailored Tiered Pricing