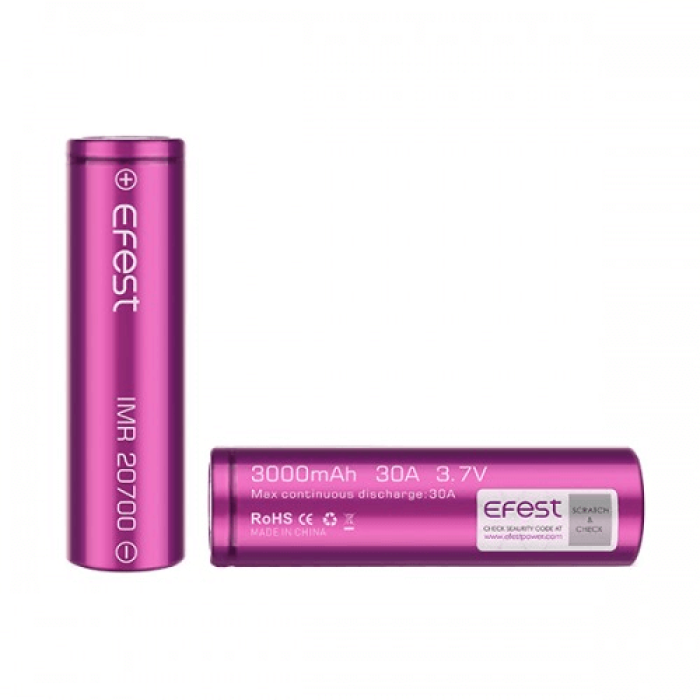 Restocking Soon
20700 BATTERY BY EFEST
World Wide Vape is the leading provider of latest vape batteries in the USA. 20700 Battery by Efest is one of the best-selling vape batteries available in a market. It is available all across the USA.
Just released the new fall 2017 20700 battery from Efest. Designed for any device compatable with 20700 batteries. The Efest 20700 can put up to 30A of power for a capacity for up to 3000mAh. According to WWVape the Efest battery is comparabel to other top batteries on the market. Ijoy 20700 3000mAh Battery and other vape batteries are widely available at our website. Also, you can also buy vape e-liquids, mods, e-cigarette kits, and accessories at cheaper price from our website World Wide Vape.
20700 Battery by Efest
20700 Battery by Efest
Stock:

Restocking Soon

Brand: Efest
Product Code:

20700
Volume Discounts
Save with Volume Discounts & Tailored Tiered Pricing