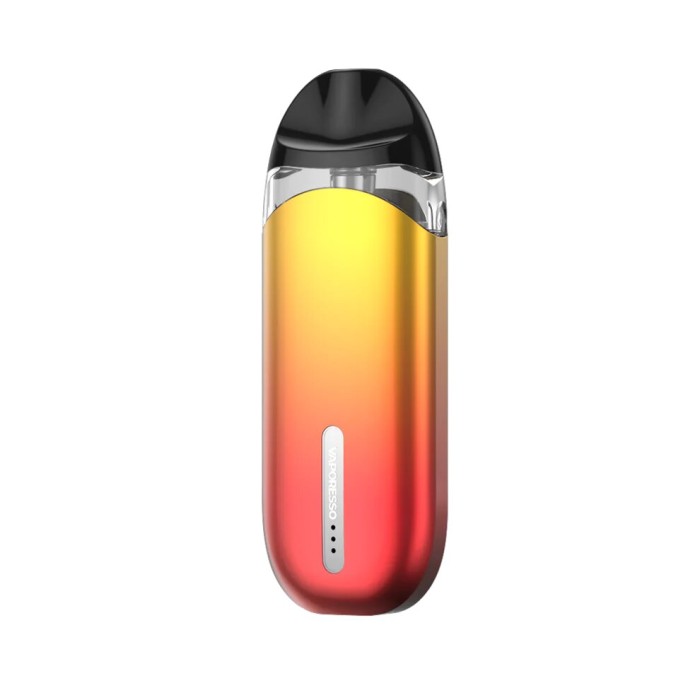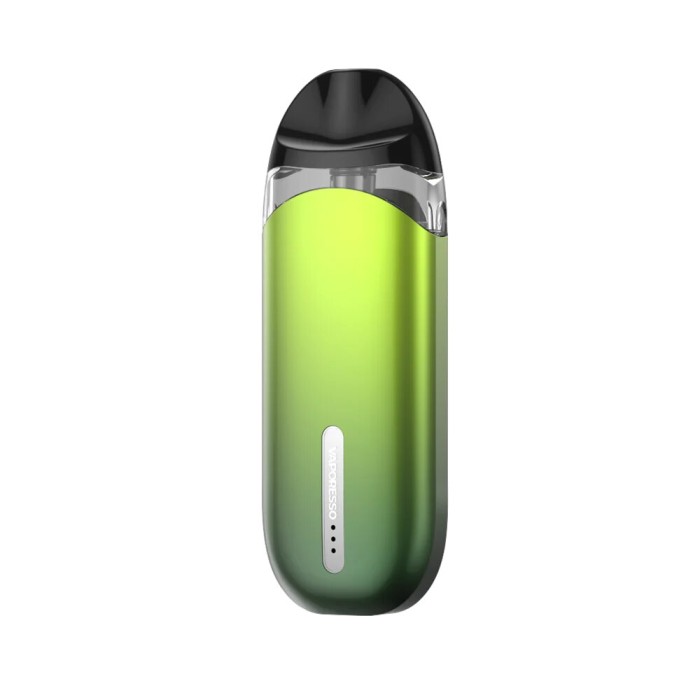 New
The Vaporesso Zero S is a sleek and compact pod system that offers a seamless vaping experience. Engineered with innovative features, this device combines convenience, performance, and style to deliver satisfying vapor production. Whether you are a beginner or an experienced vaper, the Zero S is designed to meet your needs, providing smooth draws and consistent flavor. With its pocket-friendly size and user-friendly interface, this pod system is perfect for on-the-go vaping enthusiasts.

Key Features:
Portable and Compact: The Vaporesso Zero S is incredibly small and lightweight, allowing you to carry it effortlessly in your pocket or bag.
Refillable Pod Design: The pod has a capacity of 2ml and can be easily refilled, making it convenient to switch between different e-liquid flavors.
Advanced Mesh Coil Technology: Equipped with a 1.0ohm mesh coil, the Zero S delivers exceptional flavor and vapor production, ensuring a satisfying vaping experience.
Adjustable Airflow: The device features an adjustable airflow system, allowing you to customize your vaping experience according to your preferences.
Quick and Easy Charging: The built-in 650mAh battery supports quick charging, ensuring minimal downtime between vaping sessions.
Intelligent OMNI Board Mini: The OMNI Board Mini provides intelligent features such as automatic temperature control, low liquid detection, and multiple safety protections.
In summary, the Vaporesso Zero S is a top-of-the-line pod system that combines portability, functionality, and style. Its compact size and user-friendly features make it an ideal choice for vapers of all levels. Whether you're a beginner or an experienced vaper, the Zero S offers a seamless and enjoyable vaping experience with its advanced mesh coil technology, adjustable airflow, and quick charging capabilities. Elevate your vaping journey with the Vaporesso Zero S and experience convenience and satisfaction like never before.
Zero S Kit (Standard Version) by Vaporesso
Zero S Kit (Standard Version) by Vaporesso
Stock:

In Stock

Brand: Vaporesso
Product Code:

Kit
Available Options
| Colors | Price | Stock | Order Qty |
| --- | --- | --- | --- |
Volume Discounts
Save with Volume Discounts & Tailored Tiered Pricing