26 Nov
0 Comment(s)
1380 View(s)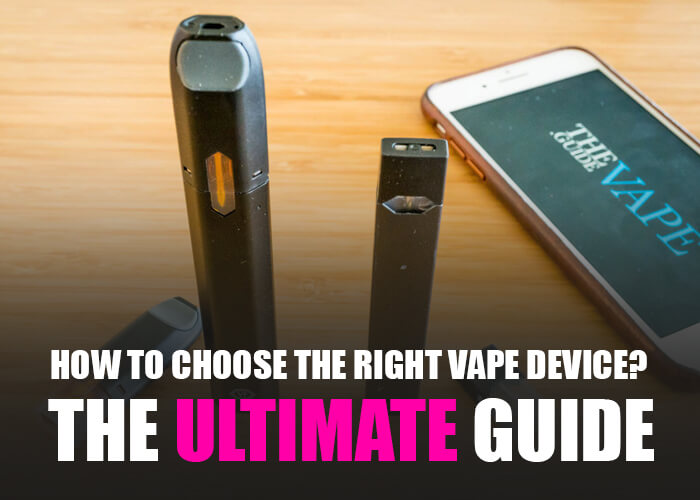 Vaping culture gained fame and attention for the last 4 years or so and is increasing at a higher rate every day. People use vapers for multiple reasons. Some might vape just for pure pleasure that is gained through nicotine. Other might be using the vapers for an extremely good cause that is to quit smoking. Most of the vapers these days have adjustable settings about voltage, wattage, temperature, flavor intensity and so on. So, the user can modify the vapers strictly to their own liking. Thousands of flavors, mods, tanks, coils and salt E liquids make the devices modifiable to the consumer's preference. However, another thing that these hundreds of thousands of options do is to confuse people in selecting the best equipment there is for vaping. By reading this, you will be helped a lot in selecting the best vaping equipment.
First of all, you need to select the best size for your device. The general rule is: the smaller the better, as compact devices are easier to carry, hold and use. Some compact devices available on wwvape.com are Alien AL85 Mini Mod by Smok, CAPO 100 Mod by iJoy, Captain X3 Mod by iJoy and so on. The size of the device depends to a much extent upon the battery size of the device. The bigger the battery is, the bigger the device is likely to be. However, smaller devices will not be as good as big devices in performance. Bigger batteries provide the users with more charge to last longer hours. So, you, as a user, have to decide what you want!
Secondly, you must decide what kind of a coil you need. Coil is the thing in your device that determines your flavors' and vapors' experience. The coils, through which you inhale the smoke, can be wide ( DL- direct to lung) or narrow ( MTL- Mouth to lung). DL coils are generally recommendable to professional vapers, while the newbies must stick to MTL coils. Here, the users have quite a small choice; new vape users, as mentioned before, are highly recommended to use narrow (MTL) coils while the experienced may use wide (DL) coils or narrow (MTL) coils but they would generally choose the wide ones. There are several coils available on wwvape.com including the Captain X3 coils by iJoy, Breeze coils by Aspire, Atlantis coils by Aspire, Breeze 2 Utech coils and so on.
Thirdly, you might want to keep a check on what you are taking in and modify it. Variable voltage and wattage devices let you modify your vaping experience by controlling the voltage, wattage, temperature, flavor intensity and so on. The information is available on OLED screens on the devices. Most of the devices these days have these screens and they are quite a must-have these days. Here comes another thing that a buyer must see before buying the vape devices: the screen view on the device. The screen lets you see and control many things on your device.
Another thing that you must ponder upon before buying a vaping device is the design of the vaping device. The design is something that will decide how much you would enjoy your vaping experience. Adding to this, the design will also be source of your image in front of others. A sleek and shiny, cool looking vaper will surely be much better looking than a dull black vaper with just a metal coil over it.
So, although vaping is getting very famous now a days, but ensuring safety is also a major concern, and to do so, one must choose his/her vaping device carefully.
Also Read: