10 Oct
Experience a nicotine rush unlike ever before with the Nord 4 Kit by Smok. This device is one of the best e cigarettes on the market, and we are going to tell you just why. Keep reading to learn how the Nord 4 Kit has revolutionized the world of vaping.
What does the Nord 4 Kit include?
1 X nord 4 Device

1 X nord 4 RPM2 Pod

1 X nord 4 RPM Pod

1 X 0.16ohm RPM 2 Coil

1 X 0.4ohm RPM Mesh Coil

1 X Type-C Cable

1 X User Manual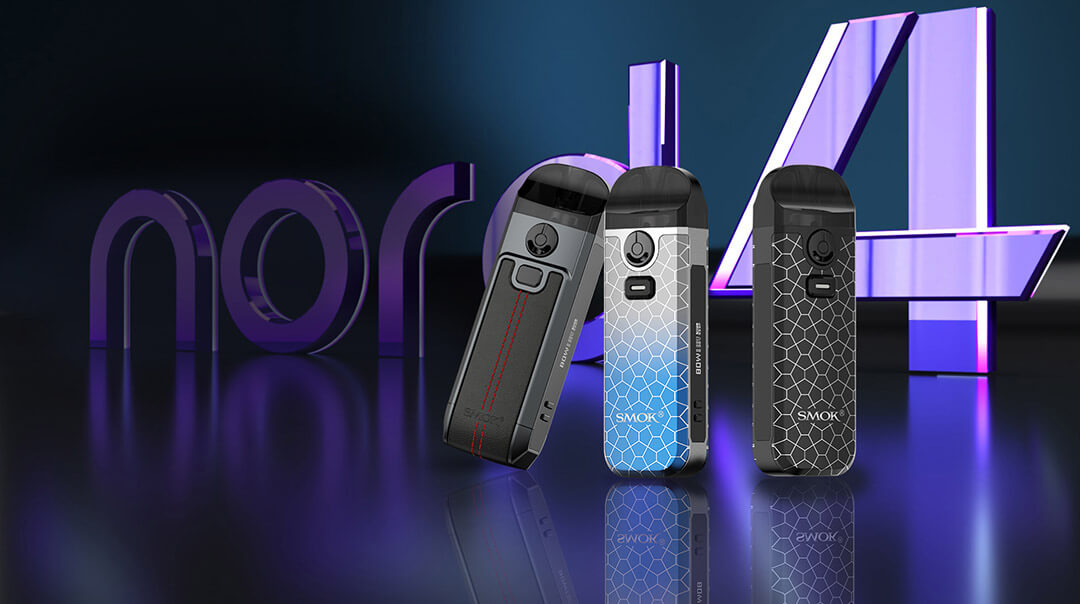 What makes the Nord 4 device so unique?
Smok has made several adjustments in their latest device- Nord 4, which has been prized for its simplicity and user-friendliness among numerous other things. Noted by its users, one of the coolest features of this device is seen to be its LED display. The LED screen displays the device wattage, coil resistance, voltage, puff count, and battery life in percentage. This is a feature that is not seen in most non-Smok vape devices, but users find it to be incredibly helpful and convenient when it comes to making decisions in regard to vaping. Due to this feature, Nord 4 can make users aware of whether they need to carry their vape charger, or whether it is suitable for them to leave it at home and carry only their Nord 4. Often individuals avoid buying reusable vapes for the sole reason that they will need to carry their chargers with them. This innovative feature ensures that users no longer have to fear their devices randomly running out of charging because they will always be aware of the status of their devices.
Additionally, the Nord 4 is embedded with a 2000mAh rechargeable battery, which is significantly larger than the previous devices: Nord with 1100mAh, and Nord 2 and Nord X with 1500mAh. Also, there is a Type-C fast charging port at the bottom of the device, ensuring that the device is recharged in no time. Overall, the battery life and charging of this vape device are rather exceptional, guaranteeing that users can vape all day long without worrying about their device running out of charge.
Due to its refillable RPM2 with a 0.16 mesh coil, the Nord 4 has been appreciated by Direct to Lung (DTL) vapers, who find the embedded airflow control system a huge plus in producing large clouds of vapor. This was a feature that was missing in the Nord series, but Smok made sure to include it in this device. Users can also personalize their vaping experience as the dual-airflow system can be adjusted according to user preference. DTL vapers are used to carrying much larger sub-ohm tank kits; however, Nord 4 presents these users with an opportunity to get the same experience- if not a better one- through a much more stylish and compact device that can be used discreetly. Nord 4 is also a lot lighter than the larger DTL vapes, making it easier for DHL vapers to carry and use for longer periods of time without it being uncomfortable and tiring.
The design of this device is also something that makes it stand out. It comes in a range of 12 different colors, including 4 leather options. This device caters to everyone; from basic colors like black to the most vibrant and bright colors for those who are looking for something colorful. Nord 4 is a bit larger than its predecessors, but the size is something that many vapors find great. It is not too large, nor too small- many vape users have described it as being the perfect size and shape.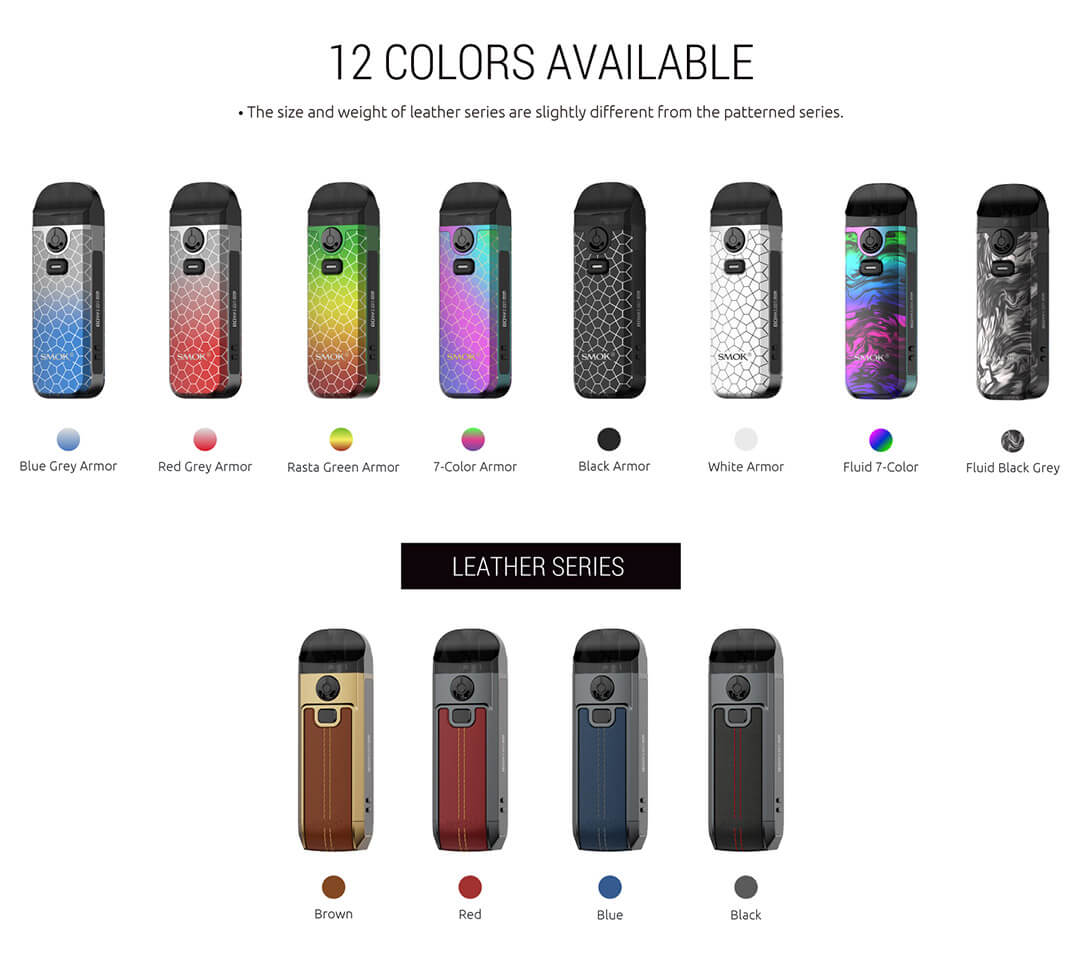 Is the Nord 4 Kit worth investing in?
The Nord 4 Kit is an excellent vape kit to invest in. Not only does it provide users great value for money, but the features and overall look of the device are unmatched. It is a device that has been designed and made to cater to the masses. Keeping in mind the battery life, size, personalization, style, and convenience, Nord 4 is definitely a vape device that is well ahead of its time.