23 Dec
0 Comment(s)
3203 View(s)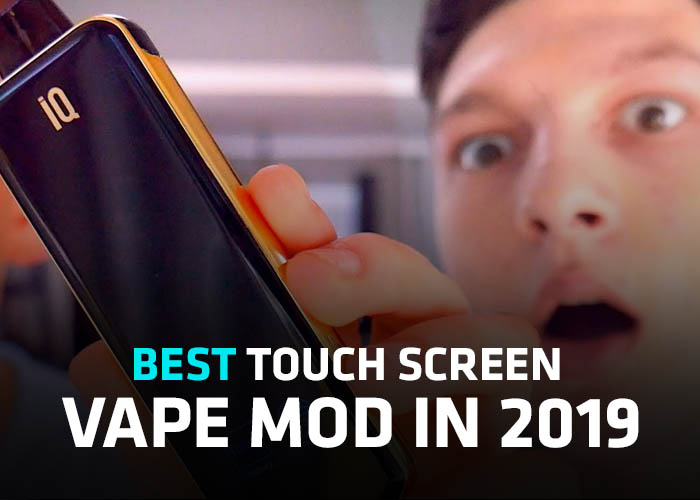 The world of vape mods progresses so fast that you slowly lose track of what is happening in the market. As time passes various companies send out there numerous models, each better than the one before and each promising a whole new level of vaping experience. Under such progress, how could one even hope to stay on top of everything, especially with so much variety in the market.
What is a Mod?

Although you might have an idea of what the article is talking about, I feel it is important to explain what a vape mod is. To put it simply, it is just a bigger and bulkier e cigarette. Why is it bigger and bulkier? To allow for more advancement and hence an amazing vaping experience with enhanced cloud production, flavor feel, nicotine feel and battery time. In fact, some of the best devices for a holistic vaping experience are considered to be box mods because of their superior technology that fits in that big an bulky casing.

Touchscreens:

In addition to a wholesome vaping experience vape manufacturers are trying to make mods easier to use. They do this by introducing new features in their mods that make them more convenient. One of the features that mod manufacturers have looked to include in their devices nowadays are touch screens. These do not only show all the relevant information for you on the screen, but also allows you to alter the settings from right there. In addition to making it more convenient, the touchscreens give the mod a very attractive finish and look giving you a special style appeal that no other mod allows.
Best Mod you should buy in 2019

As it has been already explained how huge the variety in the market really is for mods, it was an arduous task to choose a winner. However, of the huge variety of touchscreen mods that you can find on wwvape.com, the Charon 218W Box Mod is the best among all. The mod does not only support a whopping 218W to allow superior flavor, but also comes with an ATN 218 chip for stability and upgradable technology.

In addition to this the device has an advanced temperature control system that you can change right from your 0.96 inch OLED touchscreen. Moreover, the screen is very easy to use and allows for all sorts of notification prompts right there. Furthermore, the device is not only great in operations and convenience to use but also to carry. The hand feel of the Charon 218W TC Box Mod is beyond compare, which makes it easier for you to hold and carry. Moreover, the look of the device is no less than a smartphone. Not only does it look premium but adds to your style so you feel comfortable vaping in front of people.
The Charon 218W is powered by two 18650 batteries given its high power output and enhanced performance. It handles battery very efficiently and you will not have to be charging your battery all the time.